Azerbaijan Carpet Museum, Baku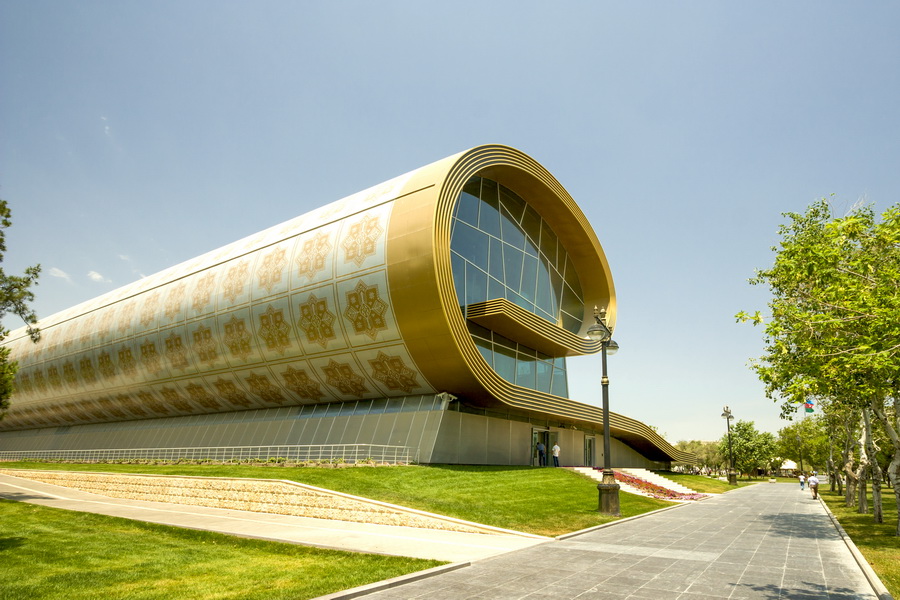 Address: 28, Mikayıl Hüseynov Prospekti, Baku
Phone: (+994 12) 497-20-57
Working hours: Tuesday-Sunday from 10:00 a.m. till 06:00 p.m.
Closed: on Monday
Carpet weaving in Azerbaijan appeared a long time ago: it is the oldest type of applied art in the region, a fact that has been proven by numerous archaeological findings from around the country.
It was a gifted carpet master, a National Artist of the Azerbaijan SSR Lyatif Kerimov, who first had the idea to make a museum dedicated to carpets. Thanks to his efforts, the first museum specializing in the study and protection of Azerbaijan's ancient carpets was opened. Work to collect exhibits and items began in 1967, and in 1972, the first visitors could see the rare exhibits collected in the museum. The original museum fit perfectly, as the ancient carpets perfectly complemented the interior of the old Juma Mosque in the heart of Icheri Sheher.
Even since the beginning, the museum housed not only carpets, but also other Azerbaijani art. Today, there are more than 14,000 exhibits, including rare carpets, exquisite jewelry, clothing, embroidery, delicate glass pieces, wood and felt. The first floor of the museum has flat-weave carpets and various examples of applied arts, including bags and saddles for horses. The second floor is pile carpets from the different regions in Azerbaijan, showing off the unique patterns and designs of this country. The third floor is all about modern designers, the history of the Carpet Museum, and a children's room.
The Azerbaijan Carpet Museum presents different schools and techniques from around the entire country, as well as covering various historical states and the development of carpet weaving. Among the exhibits are a spectacular Tabriz rug, called Ovchulug, and a Karabakh rug, the Dragon Carpet, both of which were woven in the 17th century, as well as the Khila Afshan carpet, woven in the 18th century in the village of Khila. Beyond just the exhibits, the people who work at the museum work to preserve and popularize the ancient art of carpet weaving by holding discussions, workshops, exhibitions, and symposiums, often with the support of UNESCO.
In August 2014, the museum got a luxurious new building, which itself is in the shape of a rolled carpet. The new Azerbaijan Carpet Museum was designed by the Austrian architects Franz Janz and Walter Mari.
Pieces from the Azerbaijan Carpet Museum have been exhibited in more than 50 countries, on almost all the continents of the world. Today, the museum is a large scientific center that attracts researchers and lovers of arts from around the world.