Bolnisi Museum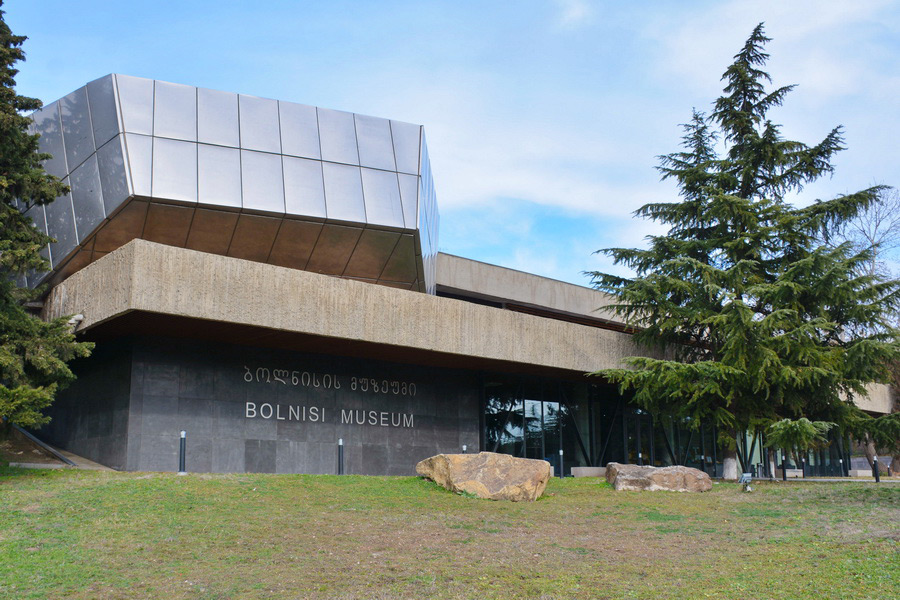 Bolnisi Museum combines science, history and education to create a one-of-a-kind cultural space. Located in the small town of Bolnisi, Georgia, the gallery is one of the nation's newest museums, having opened in 2020 under Georgian architect Gaga Kiknadze. Its permanent and temporary exhibitions are on par with international standards and include everything from ancient clay objects and medieval stone inscriptions to photographs and works of art.
Discoveries from the town of Dmanisi and the Arukhlo and Sakdrisi archaeological sites which remain on permanent display emphasize local nature, early Georgian history, the development of regional agriculture, the metallurgical industry and early Christian architecture. A special highlight is the exhibition spotlighting the local German population, who moved to Georgia from southern Germany two centuries ago. The exhibit even includes a media library on the second floor which was opened by the German Goethe Institute.
Bolnisi Museum includes laboratories, an auditorium, café, souvenir shop and an open veranda. It actively supports the development of Bolnisi Municipality, attracting visitors to the region through its cultural-educational events. Special emphasis is placed on the education of children and university students, with lessons on interesting scientific and historical topics offered for youth of all ages.
Bolnisi Museum is located on 48a Davit Agmashenebeli Street, Bolnisi, Georgia.