Bolnisi, Georgia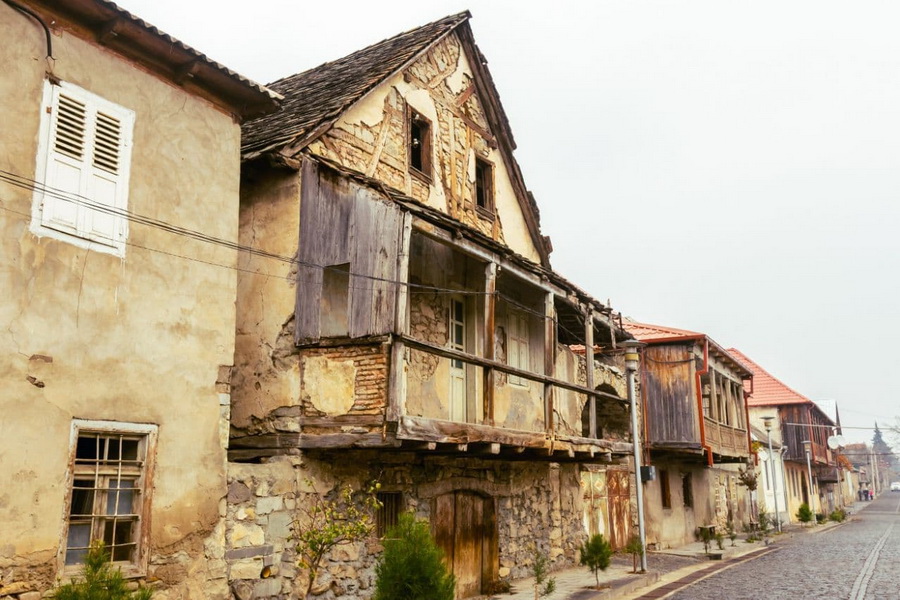 Tours, Attractions and Things To Do in Bolnisi
Bolnisi, Georgia is a small town in Bolnisi Municipality of Kvemo Kartli Region which is best known as the site of the oldest church in the country, Bolnisi Sioni. This claim to fame is hardly surprising, for the region as a whole has been inhabited since antiquity and has played an ongoing role in the country's history. In addition to Bolnisi Sioni, there are over two hundred historical attractions in the area which await discovery and exploration.
History of Bolnisi
Although traces of ancient and medieval civilizations lie scattered across the region, the history of the city of Bolnisi began in 1816-1818 when 500 families from Germany's Württemberg Region moved to southern Georgia with the blessing of the Russian Empire. The immigrants, often referred to as "Schwabs", proceeded to establish eight colonies in the region. The largest of these was a settlement of 95 families which was called Katerinenfeld, named in honor of Queen Catherine of Württemberg, the sister of Tsar Alexander I of Russia. In 1921, Katerinenfeld's name was changed to Luxembourg, and in 1943 the town was designated Bolnisi in honor of the area's historic Georgian roots ("Bolnisi" is believed to be derived from the old Georgian word "bovi", meaning ore mine).
The city was part of Borchalo Mazra District until 1930, at which time it was reclassified as an independent region. In 1941, all Germans in the Caucasus who were not married to a local were deported to either Kazakhstan or Siberia, and although many decades have passed since the German community's forced exodus, their footprints are still visible in Bolnisi today. In 1966, Bolnisi District was established and Bolnisi city declared the regional capital.
Bolnisi Today
Today mountainous Bolnisi is a city of contrasts, offering visitors modernity alongside ancient sites and Georgian history influenced by a German heritage and a sizable population of Azerbaijanis, Armenians and other ethnic minorities who now call the city home.
When traveling in Bolnisi, a tour of Bolnisi Sioni in the picturesque village of Kvemo-Bolnisi is a must. The church dates to 478-493 AD, making it the oldest architectural monument in Georgia. When visiting, be sure to examine its walls for Bolnisi inscriptions written in the old Asomtavruli script and the famous Bolnisi Cross, which served as inspiration for the design on Georgia's flag.
Another notable site is the 13th-century Tsughrughasheni Church. Located 2 kilometers from Bolnisi Sioni, the church is a beautiful representation of Georgian church architecture from the Golden Age.
Bolnisi's well-developed wine culture is another great reason to visit the area! In 2018, Bolnisi was added to the list of Georgia PDOs (Protected Designations of Origins) a title which has prompted the opening of several wineries which offer tastings and tours to curious guests. White wines produced in Bolnisi are made from Rkatsiteli, Goruli-Mtsvane and Chinuri grape varieties, while for red wine the Saperavi, Tavkveri, Shavkapito, and Asuretuli Shavi grapes are used. Delicate amber and rose wines are also produced in the area.
Since 2016, thirteen historical German houses in Bolnisi have been awarded the status of Cultural Heritage Monuments. Today in Bolnisi's German quarter, visitors can see these unique homes that are distinguished by their large basements, balconies and eclectic blend of Gothic and Georgian architecture. A 4-hectare cultural and recreational park which was founded by German colonists nearby is another ideal place for vacationers of all ages to unwind on hot summer evenings.
The latest addition to the city's lineup of attractions is Bolnisi Museum, which opened in 2020 as a national educational center whose exhibits covering everything from local church architecture and archaeological findings to the influence of Bolnisi's German immigrant population.
A tour of Bolnisi, Georgia and its vicinity is sure to enrich your appreciation of the nation's history, cultural heritage and winemaking traditions.