Georgian Soups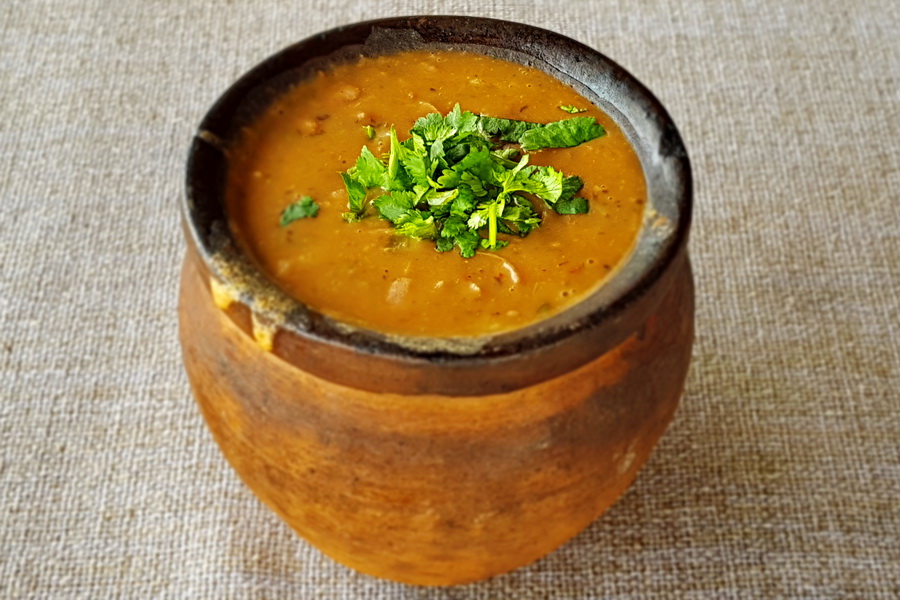 Soups are very popular in Georgia too. They are categorized as meat, vegetarian, dairy. Almost all soups are cooked without vegetables but seasoned with flour sauce or raw eggs. The use of tasty sourish matsoni, wine vinegar, fruit juices give Georgian soups their special flavor.
The most popular soups in a Georgian cuisine are khashi, kharcho and chikhirtma.
Kharcho is a beef soup with rice and walnuts on the basis of tklapi (thick puree of cherry plums) Combination of tender beef broth and natural sourness of tklapi along with spicy green seasoning and slightly astringent nut flavor create the characteristic taste and smell of kharcho soup. When kharcho is ready it is sprinkled with garlic, coriander and basil.
Khashi – is a beef interior, leg and head bone broth strongly seasoned with garlic. Traditionally khashi is eaten in the morning. This is a very rich, nutritious and healthy dish.
Chikhirtma is a thick soup from mutton or more often poultry (chicken or turkey) with whipped eggs and flour. Chikhirtma is usually spiced with mint and saffron as well as coriander, parsley and basi
Bozortma is a sourish soup from fatty mutton or poultry (chicken or turkey). The meat is stewed with onions, tomatoes and spices (sometimes with pomegranate juice). The resulting broth is rather thick (more like sauce) due to considerable quantity of onions little water. The soup is served with sprinkles of garlic, fennel, mint, and coriander.
Khashlama is a soup made from tender veal with parsley and celery roots, spiced with garlic and parsley.
Shetchmandy - is a vegetarian flour soup without vegetables and grains with matsoni, nuts, sour fruits and greens.