Georgian Wine Festival in Tbilisi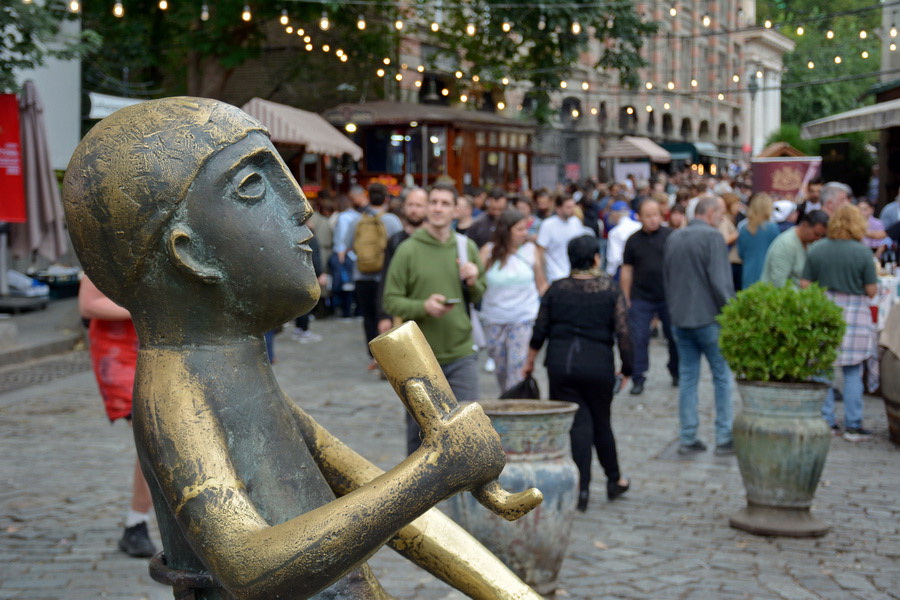 The Georgian Wine Festival is held annually in Tbilisi, on Sioni Street. This cozy street, full of historical and cultural attractions, warmly welcomes every guest. The visitors to the festival can enjoy traditional music and dancing, along with the opportunity to taste and purchase unique wines from both large factories and small family wineries.
Everyone can attend the festival. The entrance is free. There is a big stage set up among the tasting tables, serving as a platform for the performance of popular musical groups. You can also see the people in national costumes dancing to the mesmerizing sounds of Georgian traditional melodies.
Various sorts of cheese and delicious Georgian pastries are also presented at the festival. There are stalls with churchkhela, honey, and traditional Georgian bread "puri". It is a bright, tasty, and colorful feast in the heart of the city.
The event is usually held in October when winemakers across Georgia are harvesting grapes. If you are in Tbilisi at this time, do not miss this unique holiday where the wine will flow like water!
The date of the festival is usually announced within one month before the festival