Gudauri, Georgia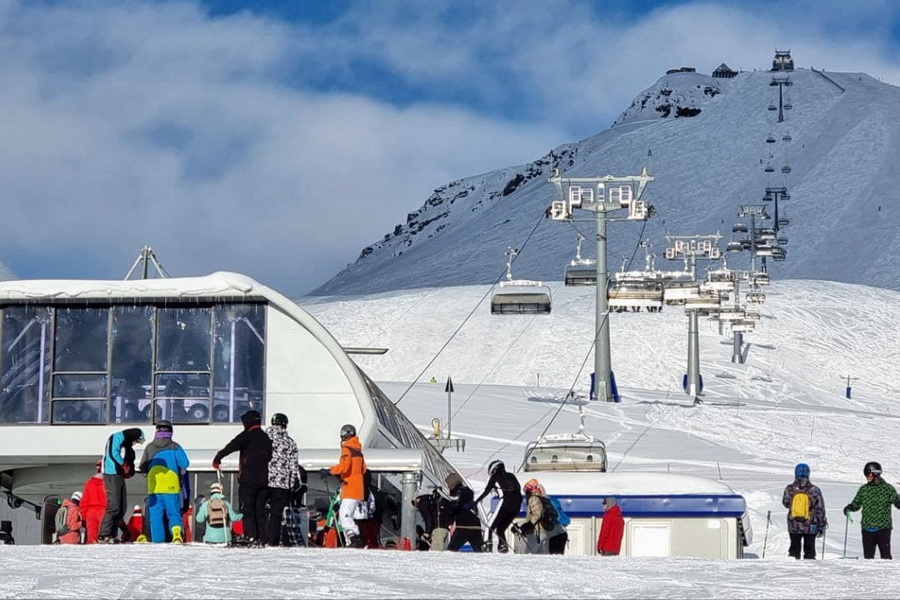 Tours, Attractions and Things To Do in Gudauri
Gudauri is a small touristic settlement and ski mountain resort located at the altitude of 2,000m on the southern slopes of the Lesser Caucuses range of Georgia. Gudauri is situated 120 km from Tbilisi and is easy to reach by car following the Georgian Military Road, driving for about 2 hours. Once many well-known writers and poets such as Alexander Griboedov, Alexander Pushkin, Mikhail Lermontov, Vladimir Mayakovsky and even Alexandre Dumas went by it.
There are local architectural and natural places of interests in the radius of 25-30 km from Gudauri. You can enjoy the beauty of Cross pass (2395m), visit the Holy Trinity Monastery in Gergeti on the slopes of the Kazbek mountains (5048 m), go on excursion to Truso Gorge and along Darial Gorge or running right to the border with Russia.
The ski mountain resort occupies Kudebi Mountain at the height of 3006 m.
Owing to the lashings of the sun on the mountain slopes and rare threat of avalanching Gudauri was recognized as one of the best ski mountain resorts of Georgia. Its first ski mountain routes were built as early as the end of 70-s, but the main large-scale construction only began in 1982, when modern routes, hotels and restaurants were built.
Having suffered a decline in touristic business in 90-s, the Gudauri resort owing to improvement of economic and political climate in the region managed to gain back its position of one of the best resorts of the Caucuses which is confirmed by an increasing number of the tourists, expansion of the resort infrastructure, construction of new private hotels and guests houses.
Today 26 marked ski mountain routes with total length of 52 km were cleared, the rest routes were meant for off-route skiing. The ski mountain slopes were equipped with 18 lifts.
In summer the Gudauri ski mountain resort opens its doors to mountain lovers. A rich and various summer holidays programs are presented, including trekking, rock-climbing, camping, jeep tours, mountain bicycling, fishing, rafting and helicopter tours.