National Museum of Georgia, Tbilisi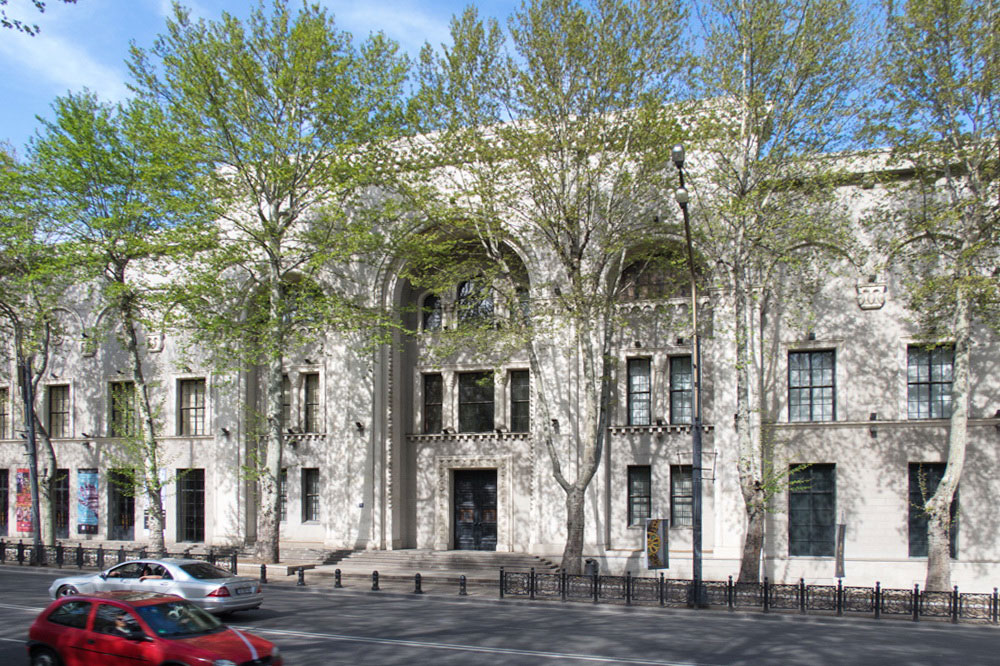 Address: 3, Shota Rustaveli Ave., Tbilisi
Phone: (+995 32) 299-71-76
Working hours: Tuesday-Sunday 10:00 a.m. till 06:00 p.m.
Closed: on Monday
Historical Georgian National Museum (alternative title for the Simon Janashiya Museum of Georgia) is a chain of buildings in Tbilisi. The main part with the major collection of expositions is located on the Rustaveli street, in the 3-storey building in the old-Georgian architectural style.
The museum was established by the Department of Russian Imperial Geographic Society in 1825. For the entire period of existence of the museum, it had suffered several considerable hardships: one fire, change of names, total move (in 1921 after the seizure of power by the Bolsheviks, the entire collection was taken out to Europe, it only came back in 1945). Later, on 30 December 2005, 13 museums had unified into one whole, among which are the following:
• Museum of the Soviet occupation
• Samtskhe-Javakheti History Museum
• Tbilisi History Museum
• Georgia Art Museum
• Dmanisi Museum-Reserve of History and Archaeology
• Open Air Museum of Ethnography
• Institute of Paleobiology
• Museum of History and Ethnography of Svaneti
• National Painting gallery of Georgia and the Institute of Archaeology
• Sighnaghi Museum
• Vani Museum-Reserve of Archaeology
• Georgian National Museum
The museum holds a golden collection of valuable finds that belong to different periods and epochs presented in the consequence from the Bronze Age (3500-1200 B.C.) up to 20th century. One can find there the major part of samples of the Caucasian national culture.
The first floor is dedicated to the ancient history of Georgia. Items discovered during the excavations at the Trialeti kugran (dating back to the 2nd century B.C.) are of great value. Archaeologists managed to find various vessels from metal (mainly gold and silver), samples of ceramic items, and jewelry pieces. The golden cup adorned with gems and geometric pattern gained fame all around the world. Some of the weaponry and collection of coins are dated with 5th and 6th centuries. In addition, works of ancient artisans, samples of clothing of different times, fabrics and carpets are displayed there.
One of the interesting finds is fossils of the hominid Homo ergaste. Scientists proved that their age was 1,8mln years. These are the most ancient fossils that certify the existence of humans beyond Africa at those times. All other human fossils of similar age were found only within the bounds of African territory. Another valuable find is the collection of Urartian inscriptions on rocks. These fragments make up a unique exposition of its kind.
The Museum of the Soviet Occupation is located on the second and third floors; visit to this part is also included in the ticket price. There are many interesting expositions for those who are interested in the contemporary history. There is a stylus used to sign the declaration of independence of Georgia among exhibits.
The building of the museum is spacious and large. A visit to this place gives an understanding of interesting, ancient and culturally rich history of the Georgian nation.