Sioni Cathedral, Tbilisi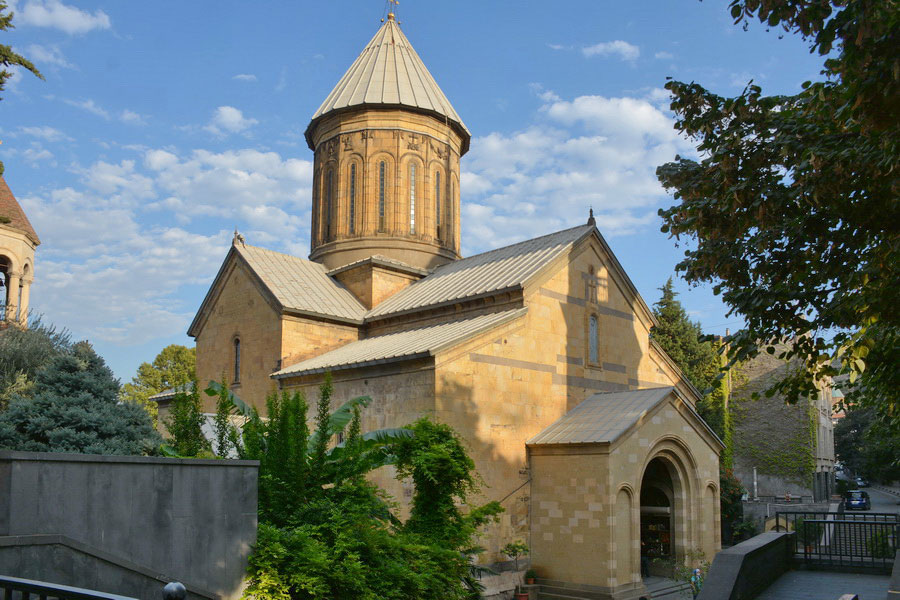 Sioni or Zion Cathedral in the name of the Assumption of the Mother of God is one of the most known monuments in the Old Town . The beginning of its construction is dated the 5 th – 6 th centuries and the completion - the first half of the 7 th century. The Cathedral is named in the honor of Jerusalem Zion.
Today Sioni is the residence of the Catholicos - the Patriarch of Georgian Christian church. There the greatest relic of Georgia , the cross of St. Nino who established Christianity on Georgian soil, is kept there. The cross is made of two grapevines and is intertwined with the Saint's hair according to the legend.
Sioni was repeatedly destroyed by enemies. But each time it rose from the ashes.
Despite the high status of the temple, its look is modest and reserved. Its architectural style reminds strict Catholic structures of a religious cult lacking any elements of decor. The only ornament of the cathedral is the high tower with the peaked steepled dome towering over the central part of Sioni. The dome rests on the vaults closing the altar walls and two separately standing arrow shaped columns.