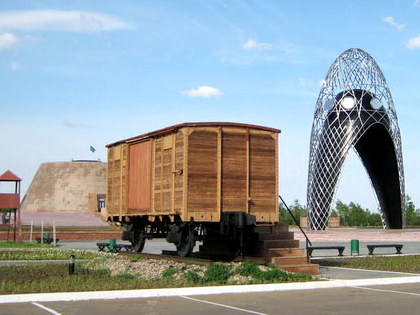 The memorial complex ALZHIR is closed on Mondays.
ALZHIR was the biggest concentration camp in USSR for country traitors' wives and their children. Visiting this place, you will learn how people lived, worked and survived in soviet concentration camps.
Tour itinerary:
In the morning, depart Astana and drive to memorial complex ALZHIR, located 40 km away from the city. Concentration camp was built in the middle of vast Kazakh steppe in 1938 and stopped functioning in 1953, the year Stalin died. For 15 years, just as much as 20,000 women were brought to the camp from different regions of USSR. In 2007, memorial complex was opened on the territory of the former camp ALZHIR to commemorate those who have fallen under Stalin repressions.
In the afternoon, return to Astana. Drop off at your hotel.
Duration: 3 hours
Price includes:
1. Transportation;
2. Sightseeing tour with local guide;
3. Entrance fees to sights as per itinerary.