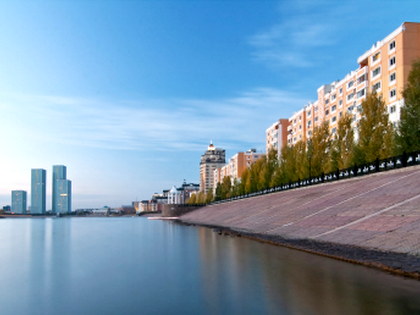 The tour is offered from mid-end of May to September.
Unforgettable 4-hour tour in Astana with a part on a boat trip. You will see the main sights of the capital city of Kazakhstan and enjoy the panoramic view of the city from the Ishim river crossing the Astana.
Tour itinerary:
Start 4-hour city tour in Astana on Independence Square with gorgeous fountains, 91 meter high show-white stele Kazakh Eli, Khazret Sultan Mosque, and Palace of Peace and Reconciliation.
Cross the Ishim River and continue sightseeing on the left bank of the river to see part of the city with numerous business centres, modern architecture buildings, shopping centres. Finish city tour taking a 40-minute boat trip on Ishim River, the second biggest river in Kazakhstan.
Drop off at the hotel.
Price includes:
1. Transportation;
2. Sightseeing tour with local guide;
3. Entrance fees to sights as per itinerary.