Kazakhstan Trip Planner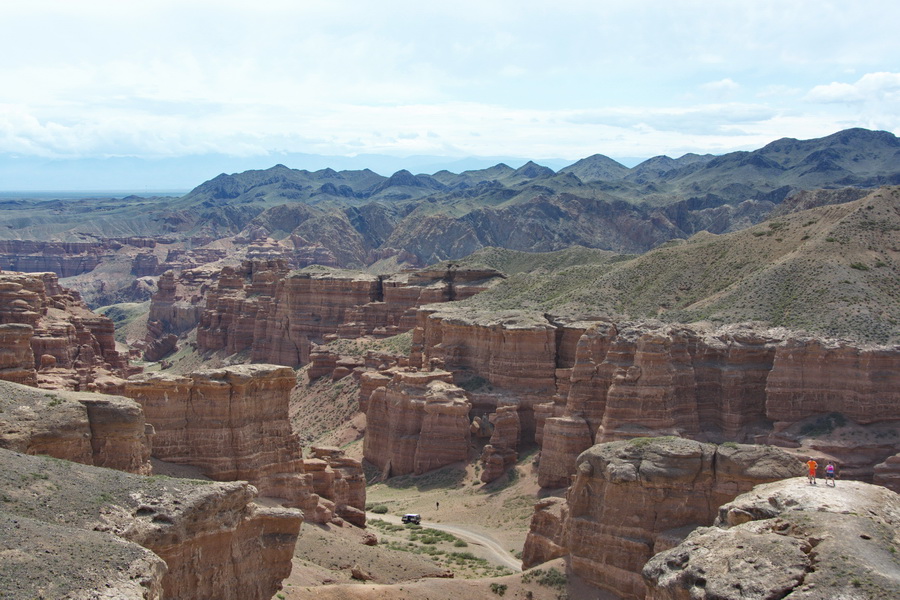 Kazakhstan Trip Planner | Charyn Canyon, Kazakhstan
What do you need to know before your trip to Kazakhstan
Kazakhstan is a large country in Central Asia that attracts tourists with its combination of modern megacities, historical sightseeings and diversity of natural beauties. Touristic infrastructure in Kazakhstan is already well developed and travelers should not face problems there. Guests are welcomed there, but as in any state, there is a row of laws and regulations that will be good to know before traveling. Present Kazakhstan trip planner will introduce you practical information on Kazakhstan entry and exit rules and help to make your journey smooth.
Booking
To make sure of the availability of the hotels and tours you have chosen, we recommend you to make an advanced booking, especially when it falls on the high season, which lasts from April to October. Plan your trip to Kazakhstan using our online booking system. You can also request one of the tours in Kazakhstan.
How to get to Kazakhstan
The best way to get to Kazakhstan
Traditionally, the fastest and the most convenient way to get to Kazakhstan is an air-flight to Astana or Almaty. There are many international airlines operating flights to/from Almaty and Astana. You can travel to Kazakhstan by train from Russia; the road will take slightly more than 24 hrs. Also, you can get by car from neighboring countries: to Almaty and Chimkent you can drive from Uzbekistan, Kyrgyzstan and China, and to other cities in the north of the country including Astana, you can reach from different regions of Russia. Besides, in the western part of the country, on the shores of the Caspian Sea, Kazakhstan has two port-cities Aktau and Atyrau, where you can get via naval ways from Azerbaijan and Turkmenistan. Though, this is rather adventurous choice, as you will be traveling by merchant ship due to no passenger connection.
Arrival in Kazakhstan
Registration
Upon arrival in Kazakhstan, citizens of foreign countries are required to obtain an immigration card. There hotels, where a tourist stays, will add a registration note. Each foreigner arriving in Kazakhstan should register within five days (Saturday and Sunday are counted). However, citizens of more than 60 countries are free of registration within the first 5 days; they receive immigration card with (!) double stamps upon arrival. Also, citizens of Russia and Belarus can stay up to 30 days in Kazakhstan without a registration. All other nationalities can complete the registration within 5 days in the migration police office themselves or hand it to a travel agency. Here you will find more details of registration of stay in Kazakhstan.
Accommodation
Diversity of hotels in Kazakhstan will satisfy any requirements, and it will not be hard to find a proper accommodation. Almaty and Astana offer a list of the most luxurious hotels which correspond the international hotel standards. Even in small cities, it is possible to find decent hotels from 2 to 4 stars. You can also stay in private apartments.
Cash and plastic cards
Currency exchange in Kazakhstan is very well developed; it is easy to exchange US Dollars, Euro and Russian rubles in any bank departments, currency exchange offices and airports. Mostly, banks in Kazakhstan work from 09.00 to 18.00 on Mon-Fri, Saturday and Sundays are days off. Besides, VISA and MasterCard bank cards are in use in Kazakhstan. There are ATMs in cities and at the airports to withdraw cash, some of which are available 24/7. Please note, that commission of local bank where the ATM belongs, charges 3-4% in average.
Departure from Kazakhstan
Preparation for departure
Departure at the airport is simple: you need to check in for your flight, pass the customs and passport control, go through the security service point and proceed to your plane. For international flights, travelers are recommended to arrive at the airport 2-3 hours in advance. Before departing the hotel, please make sure you check availability of the following documents: passport, immigration card given by OVIR or OVD and air ticket.
Handmade goods and souvenirs
At the checkpoint of the customs, you may be asked to declare the hand-made items that you have purchased, in order to make sure you do not deal with illegal export of goods that are of cultural value or antiquary. If you are exporting such goods, you should have respective documentation. If you have purchased an item of cultural value, please contact Advantour in advance.