Sviato-Vvedensky Monastery, Ivanovo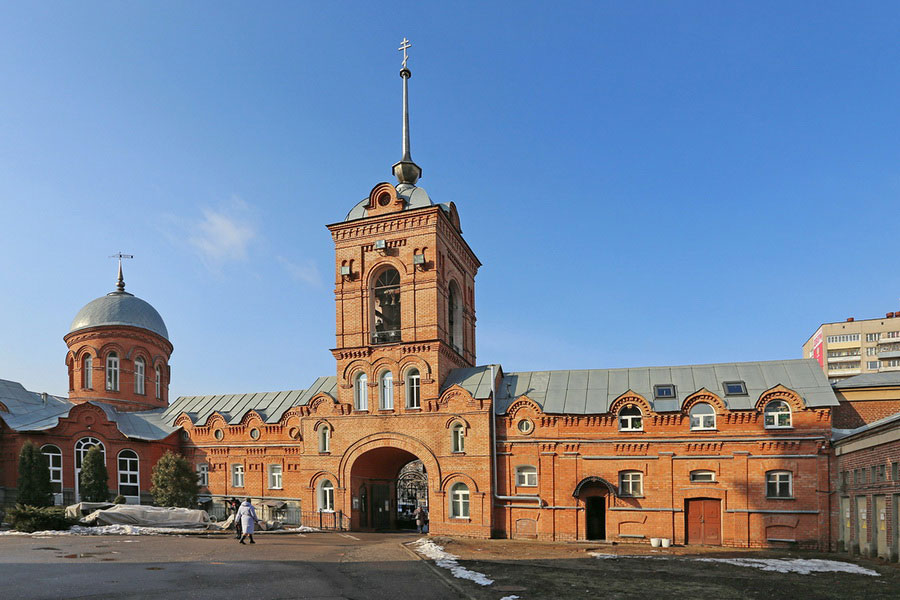 Sviato-Vvedensky Monastery in downtown Ivanovo is one of the city's most adored attractions. Its buildings span nearly a century, from the early 20th-century Church of the Presentation of the Blessed Virgin Mary to additional structures which were added to the ensemble in 1991.
The formation of Church of the Presentation of the Blessed Virgin Mary dates back to 1900, when a group of village peasants decided to erect a church in the burgeoning township. Count Sheremetyev allocated the needed territory, with construction funded by donations from manufacturers, city employees and factory workers. Provincial architects P.G. Begen and A.F. Snurilov, designers of several buildings in Ivanovo-Voznesensk, were commissioned to oversee the project.
The groundbreaking ceremony took place in 1901. When the church was consecrated six years later, its eye-catching exterior was rivaled only by its marvelous three-tiered iconostasis and three sanctuary aisles. Church of the Presentation of the Blessed Virgin Mary is adorned with fanciful kokoshnik architecture, numerous columns and multi-level cornices with Byzantine motifs. Its predominantly Russian style harmoniously blends individual elements of other architectural traditions, with its red-brick facade lending rise to its nickname, Red Church.
The cathedral was forced to close during Soviet rule and was reallocated as the Regional State Archives. In 1990, a hunger strike held by four women from the Orthodox community convinced authorities to return Church of the Presentation of the Blessed Virgin Mary to the Russian Orthodox Church. Parishioners and benefactors joined together to restore the church to its original splendor. Two-tiered buildings and a belfry were added to the site, which today is counted as a single architectural ensemble. It was around this time that the present-day convent was opened on site.
Presently, about 150 nuns live at Svyato-Vvedensky Convent. They remain active in the community, taking part in charity events, visiting women's institutions and supporting the needy. A helpline established at the nunnery allows struggling individuals and families to appeal directly to the nuns for help. Through its own publishing department, the convent prints Orthodox books, pamphlets and a newsletter called "Word of Consolation".
Visitors to Sviato-Vvedensky Monastery in Ivanovo may also see the holy relics of nearly 170 Orthodox martyrs and the highly-revered clerical gown of St. John of Kronstadt.