Russia Tours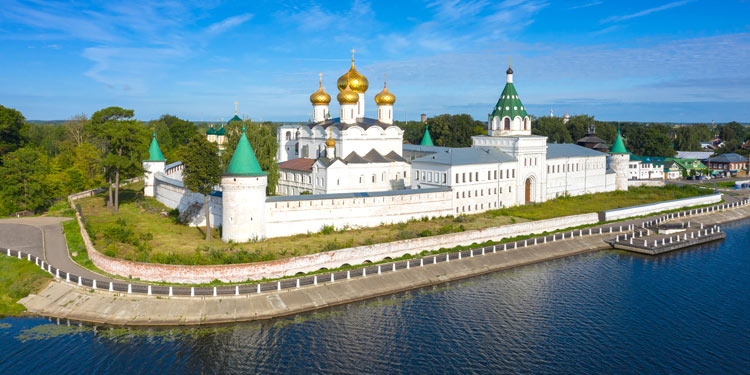 Ipatiev Monastery in Kostroma
Russia tours will open up the largest, and possibly, the world's most paradox country, able to strike anybody, even an advanced traveler.
For many years Russia was a mystery for the rest part of the world. Russia was described as a country of fabulous rich men and wretched poor folk, dictators and geniuses, generous hospitality and total bureaucracy, splendid ballet and industrial cities-monsters.
Russia is the country with rich history, a native land for over hundred big and small peoples, who managed to preserve their culture, traditions and language. Of great popularity among tourists are cultural tours to Moscow, Saint-Petersburg and other cities of "The Golden Ring of Russia", home of world-known museums, majestic examples of architecture of the past and modernity. There is a great choice of hotels and wide possibilities for entertainments and leisure, there are a lot of good shops and restaurants. As part of the Russia tours, you will see old-time fortresses, luxurious palaces, churches crowned with carved steeples and log villages which exist outside the hours. Just couple it with a picturesque landscapes, snowy taiga, sunny beaches, birch woods, coniferous forests, marvelous peaks, battle meadows and yellow steppes.
Those who love beach-related rest will catch fancy in tours to the Black Sea and the Baltic Sea, interesting cruises round the Volga and Oka and days-long tours by train along the Trans-Siberian Railway and Circum Baikal Railway. Active tourists will enjoy adventure tours to the Urals, Kamchatka and Siberia.