Church of the Resurrection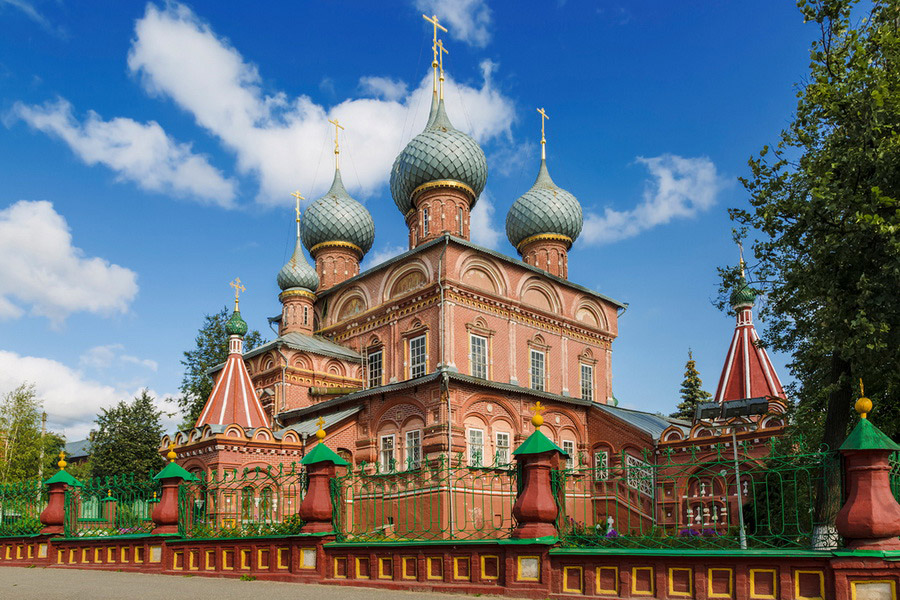 Next to the bridge across the Volga River there is one of the most beautiful buildings of the city, the multi-domed Church of the Resurrection (1651). This is the only surviving church in Kostroma of the XVII century. It gives the impression of lightness, elegance and gaiety. It is built of bricks and decorated with carved white limestone. Its walls are painted in bright colors of checkered pattern.
At the entrance to the Holy Gate you'll be welcomed by mythological creatures: the lion - the symbol of strength, the unicorn - the symbol of chastity, the pelican - the symbol of immortality and resurrection, Alkonost (the bird of paradise with human head) - the symbol of righteousness. The interior of the cathedral is beautifully decorated with the 17th-century frescoes. The bright rich colors make this temple the jewel of Kostroma.