Petrozavodsk, Russia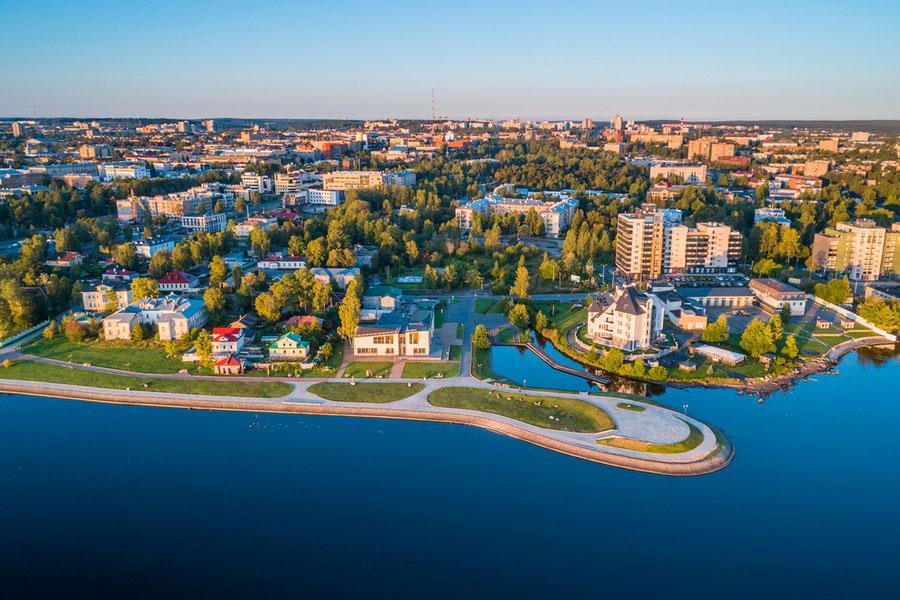 Tours, Attractions and Things To Do in Petrozavodsk
"I love you, Peter's creation" are the words a Great Russian poet Alexander Pushkin devoted to the city of St Petersburg. It is possible to refer them just as well to St Petersburg 's coeval: the city of Petrozavodsk.
Both Petersburg and Petrozavodsk had been created in order to enlarge the western boundaries of the newly built Empire of Tsar Peter. Peter also tried to actively develop the construction of the new Russian fleet, that's why he ordered building of the Petrozavodsk iron foundry, where weapons and other iron equipment were manufactured. Petrozavodsk craftsmen were also manufacturing art casting production for decoration of the Petersburg Palaces and embankments, which were made of Karelian granite.
In our days, Petrozavodsk is the capital of the Republic of Karelia (within the Russian Federation), it is also an important town for engeeniring, transport and scientific research.
It is proud of its location on the shore of the Onezhskoye Lake, the second largest in Europe. The city's boundaries also comprise four small lakes. There are more than 50 fish species that live in these lakes (including whitefish, salmon, zander, pike, smelt, burbot, bream, perch).
Petrozavodsk ia a major scientific, cultural, educational and industrial center in the north-west Russia. It is also one of the most ecologically clean cities in Russian Federation.