Cathedral of St. John the Baptist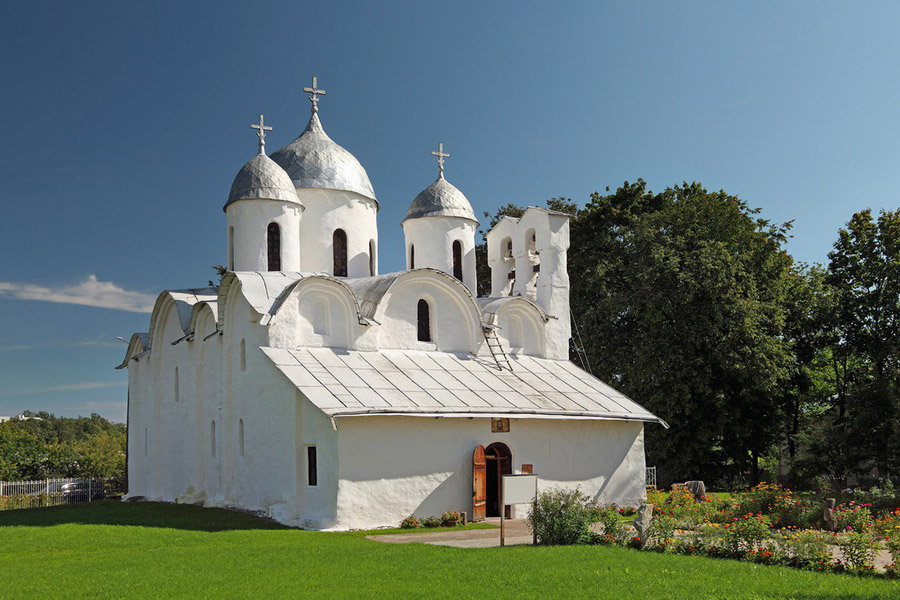 The Ivanovo, like the Mirozh Monastery is located in Zavelich'e. This is the city's most ancient cathedral crowned by three helmet-like domes, built in sparing minimalist style. The researchers believe that the church appeared in the XII century, and was erected by Novgorod masters.
Since Zavelich'e is located outside the walls of Pskov, all its buildings were the first to fall under the blows of enemies that attacked the city. The Ivanovo during all the years of its existence has been destroyed and rebuilt many times: its appearance changed dramatically more than once, but the last post-war restoration of the cathedral returned the look, very close to the original to it. Of all the conciliar paintings in the Ivanov cathedral, only one square meter of the XII century frescoes was survived, but this little fragment is very valuable.
In 1991, the Ivanovo was transferred to the Krypets Male Monastery, which opened an icon-painting workshop there in 1993.