Famous monuments of Samara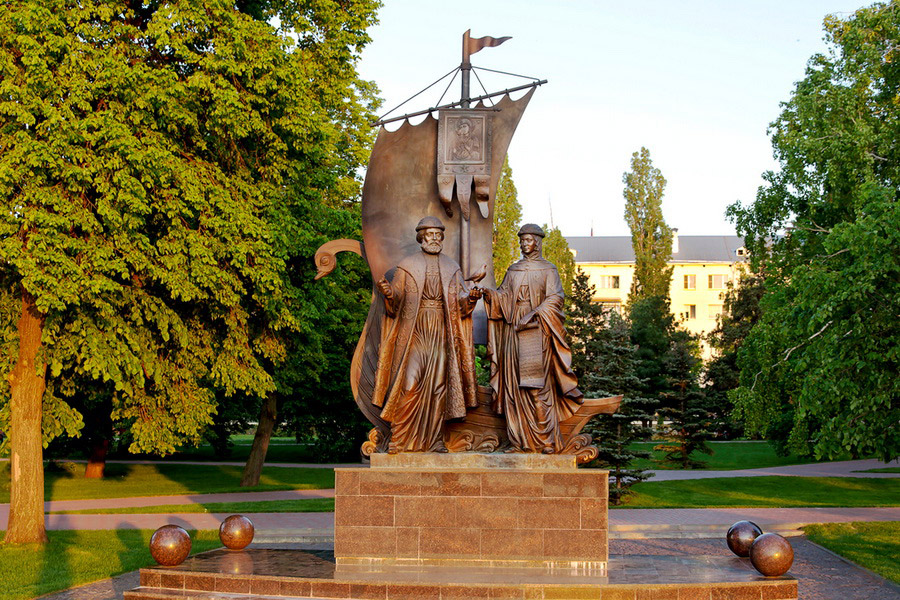 Monument to Peter and Fevronia
Samara has one of the best collections of monuments and memorials dedicated to outstanding personalities, important events and symbols of the city. Samara residents love and honor their history, immortalizing in bronze and granite everything that has played a significant role in the life of the city.
Samara can boast with numerous monuments to writers and poets, the most famous of which are the ones to A.S. Pushkin, A.P. Chekhov, and V.S. Vysotsky. There are also several monuments to V.I. Lenin. Special attention is given to religious monuments in honor of the saints, such as St. Alexis, Cyril and Methodius, Peter and Fevronia, as well as a memorial cross in the Iver Monastery. In addition, Samara features many monuments to politicians, soldiers and Russia's heroes.
Significant place in the city's architecture is occupied by the memorials to the victims of the Great Patriotic War, as well as the monuments to the Armenian Genocide of 1915, victims of the Chernobyl Nuclear Power Plant, prisoners of concentration camps, etc.
Of particular interest are the monuments to equipment. They are legendary IL -2, manufactured in Samara aviation factories during the war, and a model of the rocket for the first manned flight into space, as well as different cars and locomotives.
In addition, Samara has numerous small sculptures, memorial plaques, decorative fountains, and walled-up "capsules of time" with the messages addressed to future generations to be opened in a few decades.