The Ease My Sorrows Church, Saratov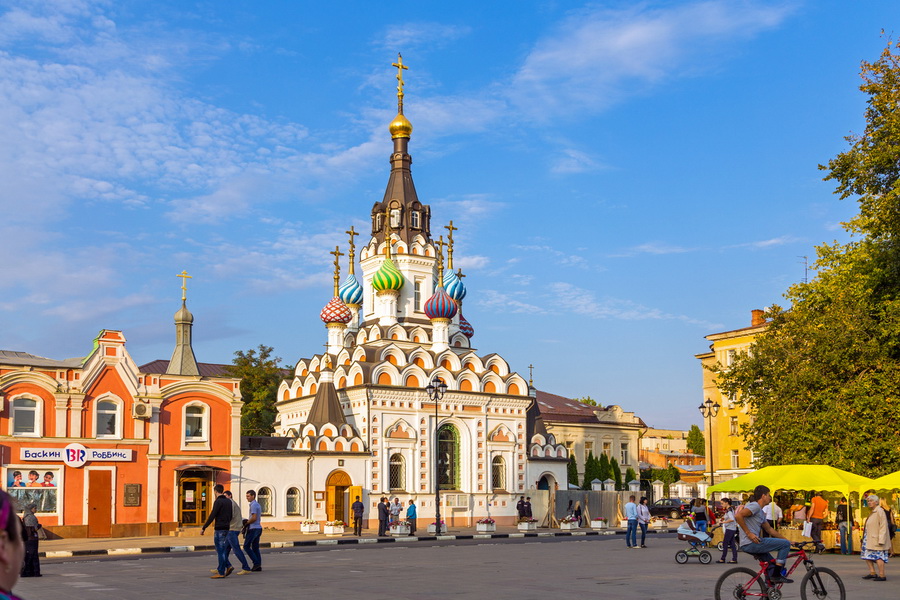 There are many beautiful churches in Saratov, but a small church "Ease My sorrows", which is in the historical center of the city touches everyone. Its architecture resembles one of St. Vasilii Cathedral in Moscow. The Church's design is quite simple. A square one-story base is crowned with a thin faceted drum, on top of which a dome tent with a golden cupola stands.
The drum stays on two rows of graceful kokoshniks, and is surrounded by small onion domes like on its Moscow prototype. The church is painted in bright colors: a snow-white façade, green and pink kokoshniks, multicolored domes. All this makes the church look like a birthday cake. The Church-chapel was solemnly founded in 1930.
The temple is named in honor of the icon "Ease My Sorrows", a copy of the Moscow miracle-working icon. Its very name is a prayer to the Mother of God for the deliverance from mental and physical diseases and afflictions. On the icon "Ease My Sorrows" Mother of God holds her left hand to her head which is slightly bent to the left like listening to those who pray and ask. She is holding her Divine Child with her right hand.