Museum of Wooden Architecture, Suzdal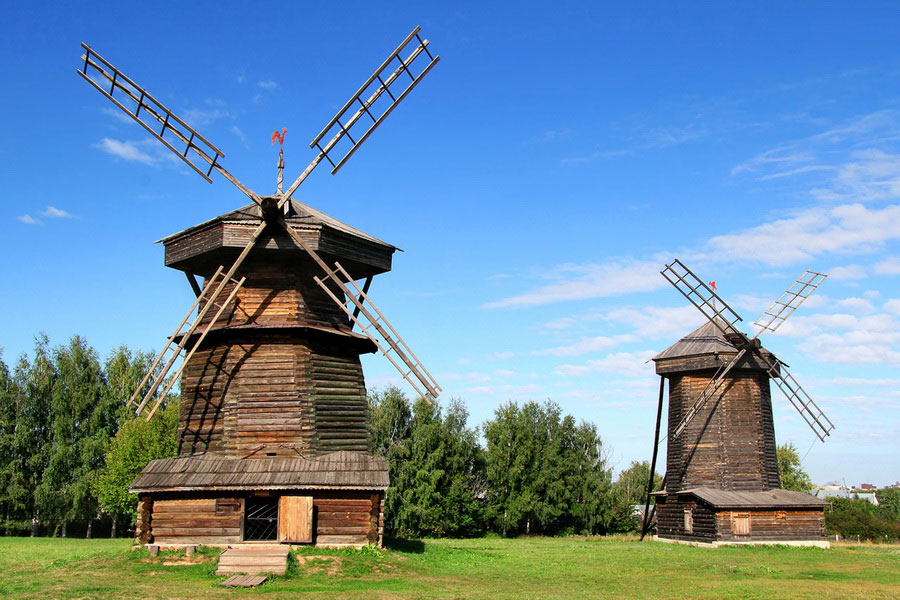 Museum of Wooden Architecture in Suzdal, Russia is a delightful complex which invites you to step back in time and watch history materialize around you! This open-air museum is filled with entire streets of unique wooden homes that reflect the life of an average Russian family two centuries ago. A meticulously recreated village, it provides a fun and authentic glimpse into the everyday life and culture of the peasants of Vladimir Region during Russian serfdom.
The museum began to take shape in the 1960s -70s under the leadership of a local architect. The complex was opened on the outskirts of Suzdal along the Kamenka River, on the site of the 11th-century Suzdal Dmitrievsky Monastery. All of its wooden buildings were selected from villages and settlements across Vladimir Region and date to the 18th-19th centuries. They were carefully chosen after passing many checks, with the developers taking years to select some of the houses. After studying historic structures in more than 60 villages, the specialists found 38 suitable buildings, 11 of which were transported to the museum. Gradually, the collection of wooden structures was expanded, and today visitors to the museum will find themselves immersed in the unhurried atmosphere of a 19th-century Russian village which reflects the lives of both simple peasants and wealthy villagers of that day.
All of the homes and churches of Museum of Wooden Architecture and Peasant Life can also be toured from the inside. In the homes, everyday household items which were typical in Russian villages of that period are on display, including stoves, wooden beds, tables and benches. Each of the houses also has its own unique features. In addition to the wooden huts, guests can explore three churches and bathhouses, barns, mills, cattle pens, wells and woodpiles.
Museum of Wooden Architecture in Suzdal is a highlight of the region and sure to be a memorable stop on your Russia travels.
Address: Suzdal, Pushkarskaya Street, 27a