Tobolsk, Russia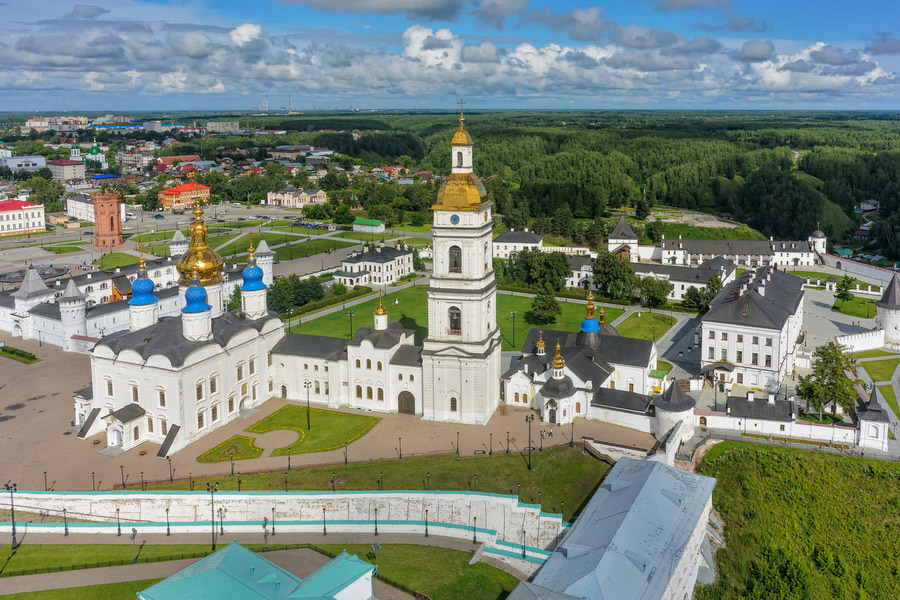 Tours, Attractions and Things To Do in Tobolsk
Tobolsk Travel Guide
Tobolsk, Russia attracts travelers with its Siberian spirit and unusual history which stretches back four centuries. The city may have lost its former political and economic significance but today is one of the most inviting and colorful tourist cities in Siberia.
History of Tobolsk
Tobolsk was the first settlement in Siberia, having been founded in 1587 and granted the status of city soon thereafter. Its historical role was largely predetermined by its convenient location at the mouth of two rivers - one of which, Tobol River, inspired the city name. In the 18th century Tobolsk was a center of influence in the eastern Russian Empire, a status which it retained until the 19th century when construction of a railway line and the subsequent shift of merchant routes put an end to Tobolsk's regional sway.
The city has inherited a rich and colorful past, as evidenced by its impressive 17th-18th century architecture. Once the capital of immense Siberia, present-day Tobolsk has managed to preserve memories of its eventful history, from Cossack campaigns to battles with indigenous peoples and the famous exiles of the Uglich Bell and Nicholas II, the last emperor of the Russian Empire.
Tobolsk Districts
Tobolsk, Siberia is divided into three regions: Upper City or Mountain, the lower region of Podgora and New Tobolsk. Gora District in Upper City is famous for Tobolsk Kremlin and the residential quarters in its northern part. It is worth a visit just to meander by the old stone churches and dilapidated 17th-century wooden houses. Stop by Zavalnoye Cemetery to see the graves of exiled Decembrists before admiring the figurines at Bone Carving Factory. The collection of sculptures based on the fairy tale "The Little Humpbacked Horse" by Pyotr Yershov, a native of Tobolsk, is also worth seeing.
Podgora was the center of Tobolsk until extensive development of suburban areas left it half-abandoned, yet it has managed to retain its historic charm. Its surviving 18th-century churches, built in the Siberian Baroque style, look harmonious against the background of the 20th-century Roman Catholic Church of the Holy Trinity. Podgora's medieval neighborhood abuts a private sector, giving this area an added appeal.
Located north of the Kremlin, New Tobolsk is dotted with 1970s high-rise buildings which were once occupied by workers of the petrochemical plant. As these skyscrapers were practically erected on a vacant lot, there are no historical sites here. Yet the border area between old and new Tobolsk, where the difference between pre-revolutionary and Soviet life is still clearly on display, will prove interesting for many tourists.
Tobolsk Attractions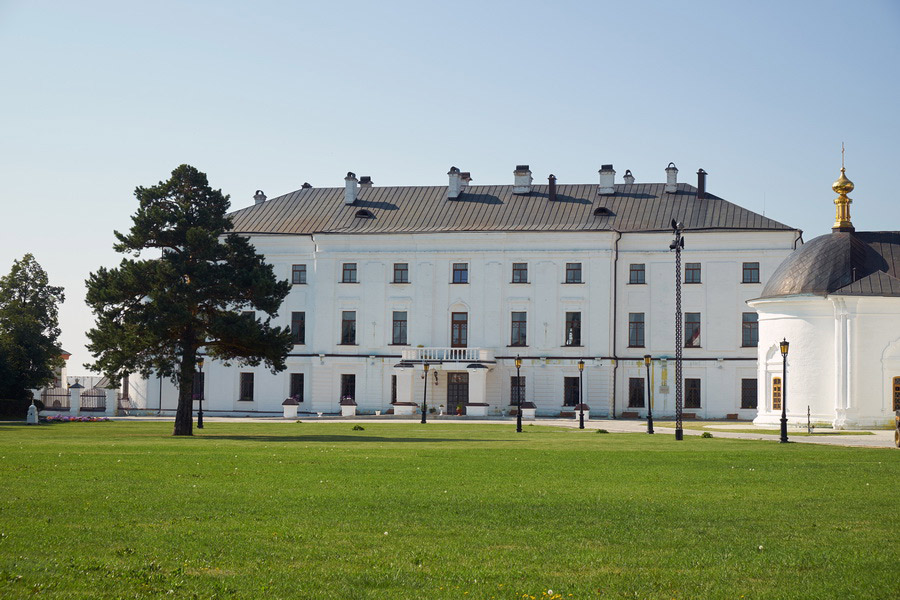 With more than thirty federal cultural heritage sites in the city, the list of what to see in Tobolsk is quite extensive. Yet it should undoubtedly begin with its most important architectural monument - Tobolsk Kremlin, whose history dates back to 1594. Originally built of wood, it burned down and was rebuilt no less than six times. In the 18th century it was reconstructed of stone, making it the only Kremlin in the whole of Siberia to be built of stone. Unbeknownst at the time, it turned out to be the last such structure in Russia.
The Kremlin ensemble is comprised of 4 magnificent towers (Pavlinskaya, Yuzhnaya, Orlovskaya and Granovitaya) and unique buildings classified as historical-architectural monuments. The complex includes the 15th-century stone Sophia-Assumption Cathedral, which served as a prototype for Moscow's Ascension Church and today is a destination for Orthodox pilgrims. The church bell tower is a highlight of Tobolsk Kremlin, as is the governor's palace (which now holds a museum) and the 1838 Prison Castle in which many famous people were incarcerated.
Special attention should be paid to Renterei (Treasury Chamber), a gate structure where furs and the state treasury were once kept. Erected over Pryamsky Vzvoz, it connects the two hills of Trinity Cape. Today the vault holds a museum with a rich archaeological, ethnographic and natural science collection.
Tobolsk offers many museums, including Kornilov House, which covers the history of the judicial system in Siberia; an exposition in Bishops' House (Hierarchal Рouse) showcasing the formation of Orthodoxy beyond the Urals; and House of Masters, which holds secrets of traditional peasant crafts.
Indulge in a walk through Ermak Garden, from which you can enjoy panoramic views of the Kremlin. The park was created in 1855 and prior to 1917 provided a real oasis from the Siberian frosts. The prisoners who cared for the garden even managed to grow pineapples in its greenhouse just six years after the park's opening! An 1839 monument to Ermak, legendary conqueror of Siberia, also stands in the garden.
Twenty kilometers from Tobolsk, near Abalaksky Svyato-Znamensky Monastery, is Abalak Tourist Complex. On site is a recreated wooden fortress reflective of early Siberian settlements, which every summer is the staging ground for Abalak Field Festival. Visitors can experience the atmosphere of the early Middle Ages as they watch reenactments of duels, battle scenes and entertaining tournaments performed with authentic costumes and armor. If you plan to visit Tobolsk in summer, be sure to coincide it with this memorable event.
Families with children will appreciate the many cafes in Tobolsk which offer children's menus, the fun play areas located in several shopping centers and the pony and camel rides offered outdoors. Lego fans will enjoy a visit to Lego Park, and their parents will love the fact that park admission is free!
Outdoor Activities
For outdoor enthusiasts, Tobolsk and the surrounding area offer everything from bike rides and sailing on the Irtysh River to camping and even parachuting.
The beauty of the Siberian taiga is an excellent backdrop for hunting and fishing. Its many clear and picturesque lakes promise a rich catch for fishermen, while the Taiga forests are full of wood and hazel grouse, ducks and ptarmigan.
Set out on an exciting two-day hike to a cedar grove nestled between Svetly and Black Lakes, which are famous for their crystal-clear waters teeming with fish. Black Lake is also known for its healing iodine-bromine water.
Tobolsk Souvenirs
The most popular souvenirs from Tobolsk are original bone products made from mammoth tusks, shark teeth and deer and elk antlers, all skillfully chiseled by local craftsmen at the bone carving factory. Spoil your loved ones with salted and smoked muksun, nelma, sturgeon and other fish products. Natural gifts such as pine nuts, cones and dried mushrooms will also serve as a special reminder of your visit to Siberia.
A trip to Tobolsk, Russia will surprise you with exotic beauty, unusual history and warm hospitality!