Prospekt Mira, Vladikavkaz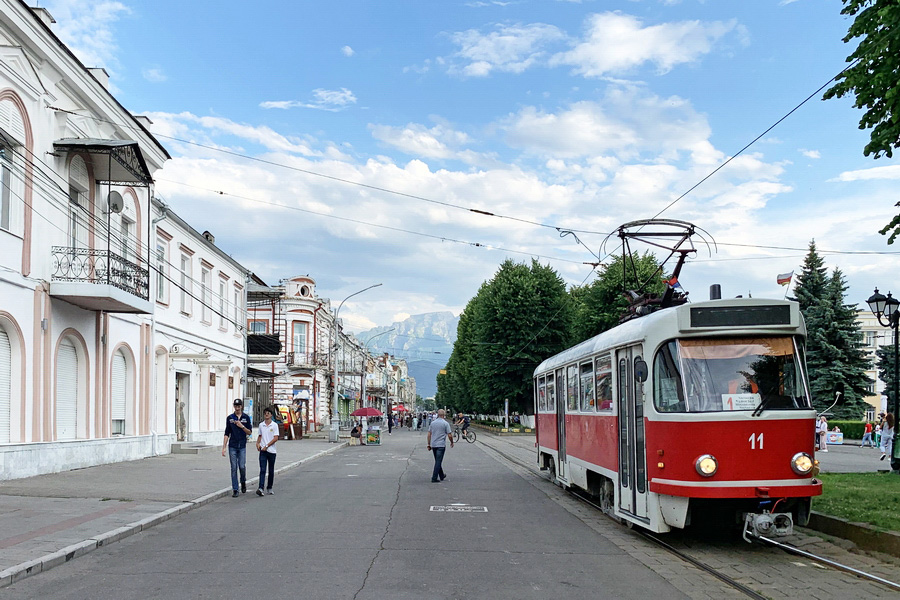 Prospekt Mira in Vladikavkaz, Russia is one of the city's oldest streets and its cultural and historical center. Construction of the avenue began in the 1840s when Monplaisir Park was established nearby. In those days, the center of the settlement was Vladikavkaz Fortress, which would later expand and receive city status.
Currently Prospekt Mira is a major city attraction, thanks in part to its many cafes, shady trees and pleasant walkways which cover more than 1 hectare of land. With several museums and theaters offering both daytime and evening entertainment, you can easily arrange a full-fledged cultural tour along this city stretch alone.
Yet one of the biggest draws of the Vladikavkaz prospect are its beautiful 19th-20th century buildings. Each piece of architectural art along the boulevard comes with its own unique story:
Imperial Hotel has been the largest, most luxurious hotel of Vladikavkaz ever since it was built back in 1896. Its acclaim only increased after Maxim Gorky, Alexander Vertinsky and many other famous figures stayed here over the years. Guests were accommodated on the top two floors of the three-story building, while the ground floor was occupied with San Remo Restaurant, where patrons could not only enjoy a hearty meal but play billiards, gamble or watch performances by Variety Theater. Imperial Hotel attracted many elites to the city, and even today remains one of its most comfortable hotels and a key Vladikavkaz attraction. Address: Prospekt Mira 19
Mutual Credit Society Building, built in the Art Nouveau style in 1902, is located at the intersection of Prospekt Mira and Gorky Street. At the time of construction it held a clothing shop, a furniture store and a printing house from which the newspapers Voice of the Caucasus, Avalanche and Life of the North Caucasus were published. Address: Prospket Mira 15
Demokidovs' House belonged to Cossack officer Dmitry Demokidov, who served on special assignments in the Terek Region in the Caucasus. In tsarist Russia the building housed a clothing store and a pharmacy, but tragically with the advent of Soviet power Demokidovs' House was nationalized and the original owner shot. Address: Prospekt Mira 21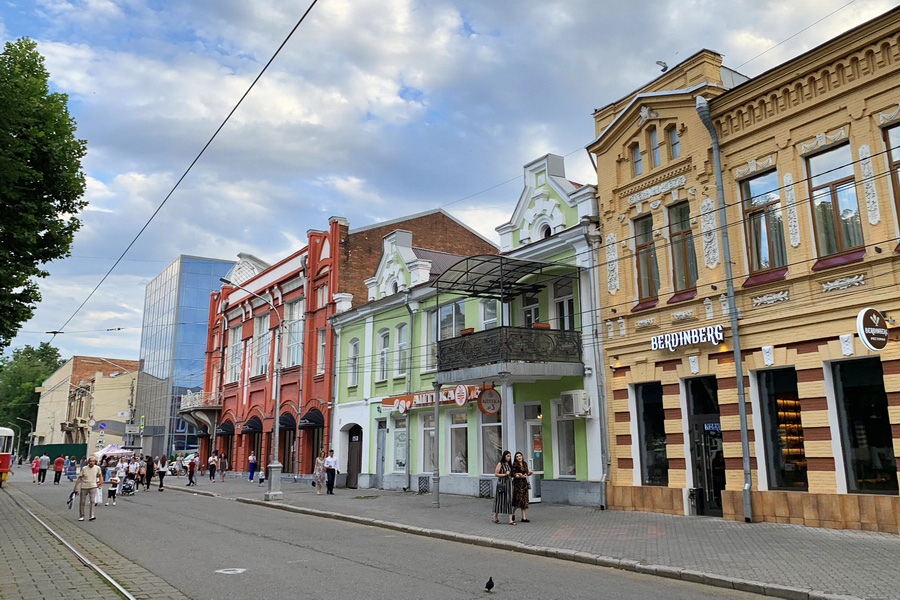 Paté Cinema is a federal architectural monument which was built along Prospekt Mira in 1887. Twenty years later, a group of filmmakers known as the Pate Brothers arrived in Vladikavkaz and began showing films on site. The enterprise was such a big hit that an additional room called the Great Hall had to be added in order to accommodate the large number of spectators. Pate Hotel was located on the second floor of the cinema, which today is a branch of Mariinsky Theater. During its nearly 150 years of history it often changed hands, with most of the owners caring little about its maintenance. As a result, plans are now underway to repair the former Pate Cinema before opening a Center for Musical Art for Children in the two-story mansion. Address: Prospekt Mira 23
Detsky Mir Department Store will grab your attention with its unusual outer design and huge wide windows. The building was completed in 1938 and today holds Alexandrovsky Grand Hotel. Address: Prospekt Mira 29
The building of the first North Ossetian television center, built in 1937, is valued for its cultural, architectural and historical significance. Curiously, in Soviet times a poster more than a meter high hung from the roof of the building with the slogan "Long live the heroic working class!" Address: intersection of Prospekt Mira and Stanislavsky Lane
The list above shows only a portion of the sites along Prospekt Mira in Vladikavkaz, many of which have earned the honorary status of Architectural Monument of Federal Significance in Russia. Walking along this historic street, you will stumble upon many fascinating relics, each of which holds a piece of the city's history within its walls.