Holy Dormition Convent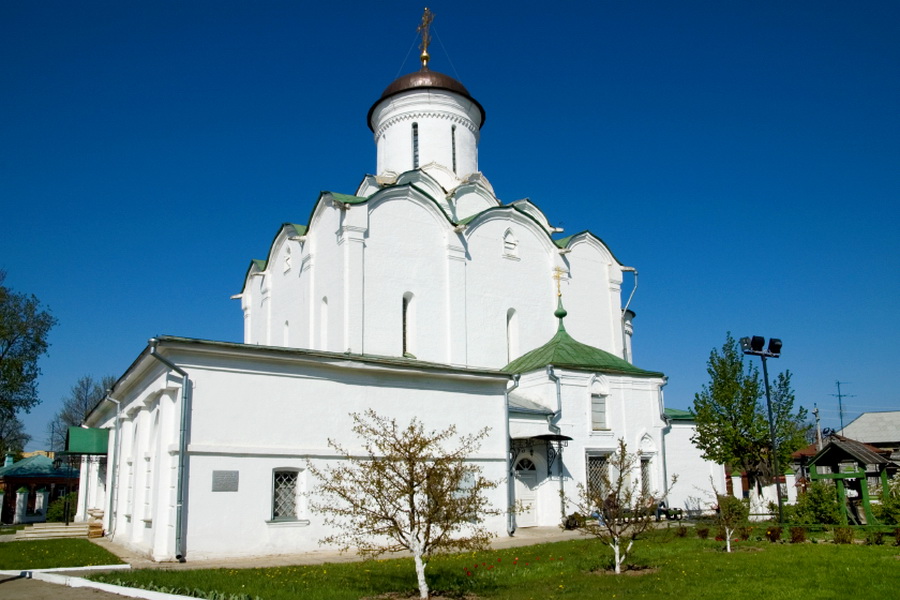 source: trip-guide.ru
In the picturesque outskirts of Vladimir there is the Holy Dormition Convent. It was founded in 1200 by Mary, the wife of the Grand Prince Vsevolod III. She took the tonsure at the monastery as Martha. Later, the convent became known as Knyaginin in the memory of the princess (knyaginya). The first building in the convent complex was the Dormition Cathedral. Alas, that temple has not survived and its modern building was built on the old foundation and ancient walls. This is a compact single-domed temple with narrow slit-like windows. To the west of the Dormition Cathedral is located the Kazan Church. It was erected in 1789 on the former foundation of the temple of St. John Chrysostom (17th century). Along the perimeter of the convent grounds are the cells constructed in the 2nd half of the19th century.
From the very beginning the convent was designed as Vladimir princesses tomb. In the 13th century it became the burial place of the Princess Mary, her sister Anna, the daughter of Vsevolod III, Elena, the wife and the daughter of Alexander Nevsky.
Several times the Tatars ruined the convent but it was restored again and again. In the 1920s the convent was closed to be reopened only in the early 1990s.