Vladimir, Russia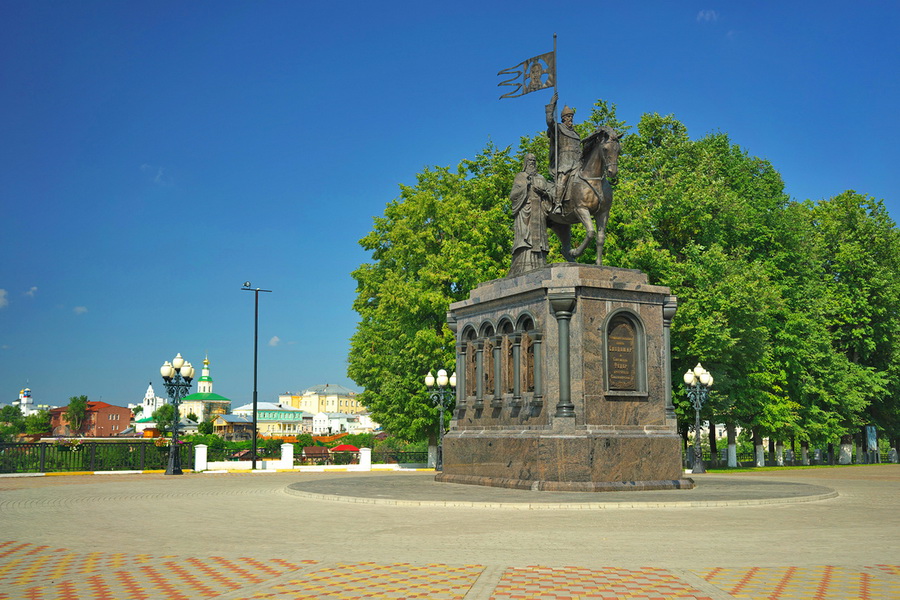 Tours, Attractions and Things To Do in Vladimir
The ancient city of Vladimir is the keeper of the Russian land origin secrets. To some extent, Vladimir is the father of Russian cities, since it appeared before Moscow and other Russian cities. Its history is both fascinating and dramatic. It began in 1108, when the legendary Prince Vladimir Monomakh built a mighty fortress to protect the area from the south-east.
The new fortress named after its founder became the basis for the new principality, which was created and strengthened by the son of Vladimir Monomakh, Prince Yuri Dolgoruky. He built a number of new fortresses there. Among the cities founded by him were Moscow, Pereslavl-Zaleski, Yur'ev-Polish, and Zvenigorod. In the meantime, Vladimir meanwhile turned into a thriving city - the capital of Vladimir-Suzdal principality. However, the peak of its greatness occured in the 12th century under the Prince Andrew Bogolubsky, the son of Yuri Dolgoruky, who moved the capital from Kiev to Vladimir.
In 1158-1165 the new capital saw grandiose construction. New ramparts encircled the city; so did the wooden walls with the pass-gate. The Prince Andrei's cause was continued by his younger brother, Vsevolod III the Big Nest. He multiplied the city's splendor by creating the Cathedral of Saint Demetrius, the Nativity monastery with the white church, Kniaginin monastery, and the main shrine of the principality, the Assumption Cathedral.
However, the Mongol invasion in the 13th century caused the decline of Vladimir. The capital was ruined, looted, burned; the marvelous temples, magnificent palaces and monasteries were damaged. Vladimir lost its political significance. The new center was moved to Moscow and Vladimir became yet another regular city of Moscow principality.
Today's Vladimir is a big modern city, where old and new are so intricately intertwined: the ancient temples adjoin high-rise buildings of glass and concrete, the golden domes of the churches are reflected in the windows of shops and cafes. The city attracts millions of tourists - in fact, it is from there that the trip along the Golden Ring of Russia begins.