Volgograd Central Embankment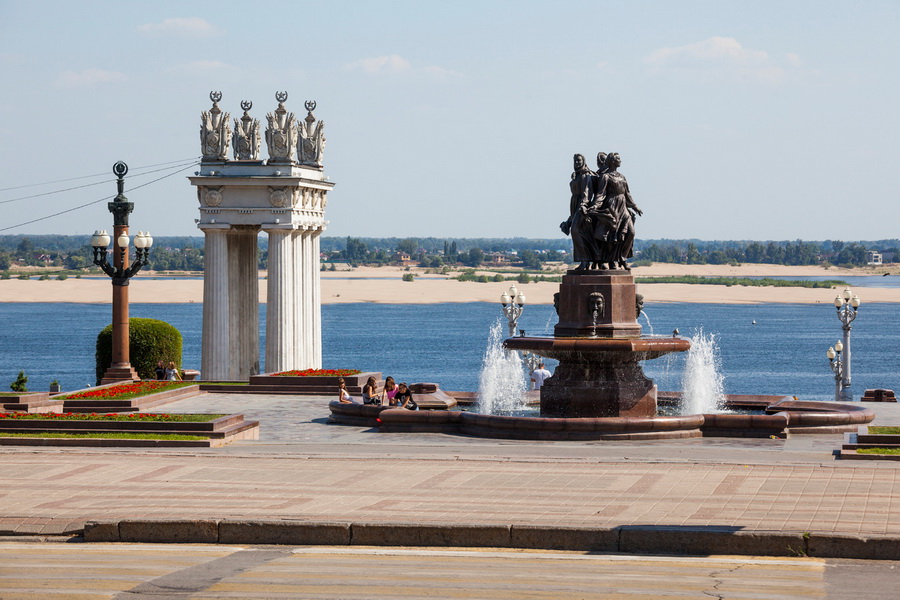 Central embankment of Volgograd is one of the most beautiful Volga river banks! It is also one of the most popular places among residents and tourists. Several famous landmarks of Volgograd, such as river station, central staircase and Avenue of Heroes are located along 3.5 kilometers of the river bank.
The official name of the waterfront is The 62nd Army Embankment. It was this military unit that defended the city during the Battle of Stalingrad, preventing the enemy to reach the bank of the Volga.
The central embankment is divided into two levels: the upper and lower terraces. Located along the upper terrace there is Park Pobedy (Victory Park), the Mayak restaurant, the Battle of Stalingrad Museum Panorama. On the lower terrace there are quays, a river port, clubs, cafes and the Central Concert Hall
Architectural conception of the embankment division into two levels has its own historical reason. They are something like distinctive marks indicating the place of the main crossing of the Volga in the distant year 1942. It is here where tank columns were transported to support the Soviet Army during the Battle of Stalingrad.
The heart of the embankment is occupied by Friendship fountain - a popular place, often used as a point for citizens to meet, and young couples to have romantic rendezvous. The fountain itself is a pedestal with three graceful figures of girls performing a folk dance.
The Volga central embankment holds city's major public celebrations and festive occasions. The warmer months welcome the visitors with cafes, nightclubs, amusement parks for children and interesting concerts. This is the place for tourists, who come here by numerous cruise ships, to make the first acquaint with the city.