Volgograd Hotel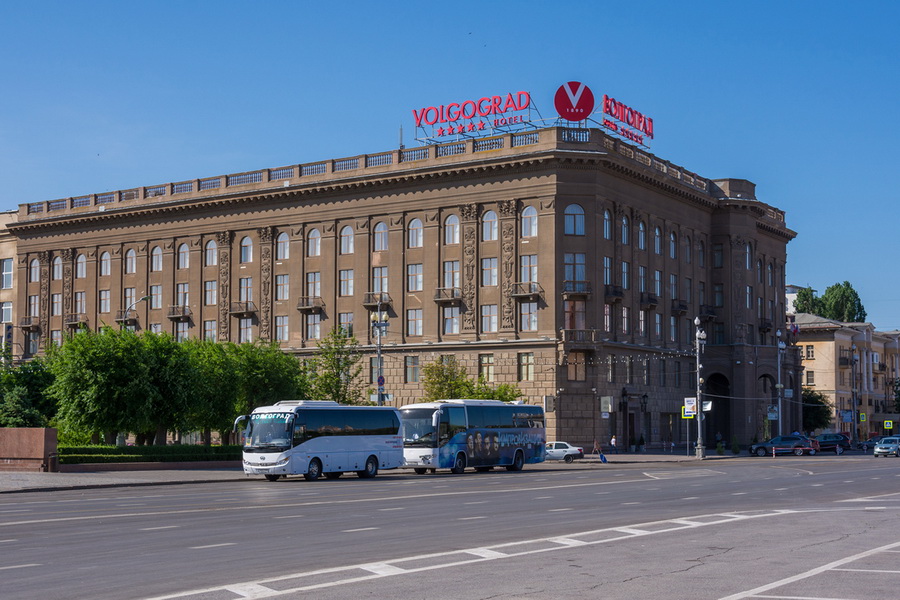 The Volgograd is one of the oldest hotels not only in Volgograd city, but also in Russia. In 1890, when Volgograd was still known as Tsaritsyn, the famous and wealthy merchant Voronin decided to build the most luxurious hotel of the city. And he succeeded in it!
The first name of the Hotel was "Stolichnye Nomera" (Metropolitan Guests Rooms). It was the city's most elite place, most luxurious in design and service. The Hotel became the city's center of business activity, and accommodated the most luxurious restaurant featuring fine French cuisine. It also had the best concert hall hosting spiritual concerts, which brought together all the Tsaritsin nobility.
During the Battle of Stalingrad the hotel building was razed to the ground. After the war, it was decided to build the hotel anew. The architecture of the new building followed the Stalingrad Empire style featuring high ceilings, strict linear forms, graceful arches and columns, carved balconies.
However, this was not the last reconstruction the hotel underwent: its look was changed many times, while the building itself was even added with new storeys. The hotel building accommodated in turn House of the Commune, House of Pilots, and House of the Soviets.
Along with changing appearance and functions, the building changed its name. So, when it became a hotel again, it was called "The Stalingrad". The modern name was given to the Hotel in 1961 at the same time when Stalingrad was re-named to Volgograd.
Today "The Volgograd" is an international comfortable three-star hotel, in the nearest future, to be developed into the city's first five-star hotel with presidential suites.
Modernization of the entire hotel is in full swing now: the changes involve both room equipment and service level of the staff. The Volgograd Hotel is planned to be fully updated by the end of 2014.