Lysaya Gora, Volgograd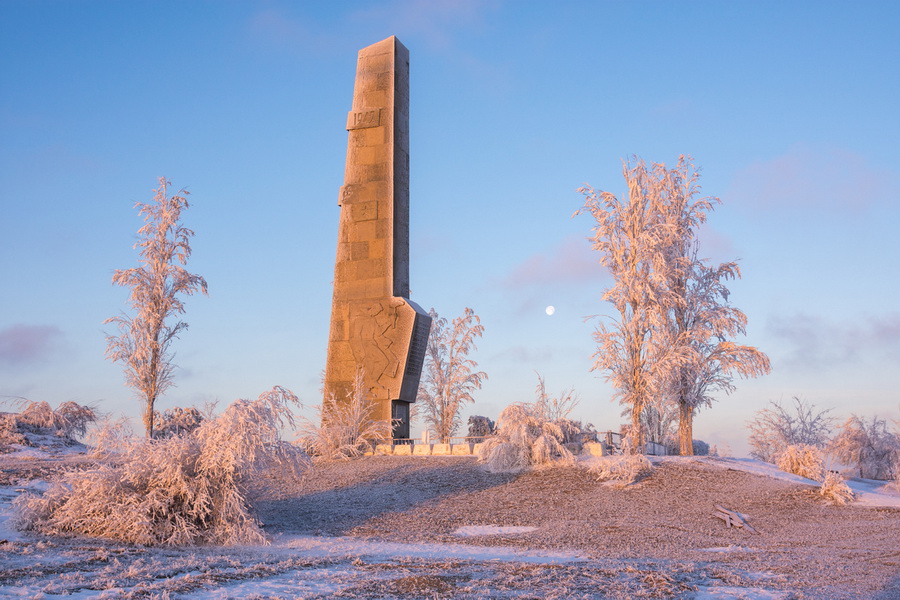 Lysaya Gora or Bald Mountain, one of the main Volgograd attractions, is located in the southwestern outskirts of Soviet district. Its height is 140.6 meters. This hill gets its name due to the total absence of vegetation caused by a huge amount of sand and strong winds blowing it from all sides.
This is more than a hill; it is the place of fierce battles that took place in September-December 1942 and January 1943. There, the incessant battles of Soviet troops with German occupiers were on during 140 days. Many decades passed since then, but the land still keeps thousands of pieces of mines, bombs and shells.
In autumn 1942, despite heavy losses, the fascist occupiers seized Lysaya Gora, and Soviet soldiers had to fight for their land. At the cost of enormous efforts, the Soviet army managed to drive the enemy out.

After the war, in 1968, the 20-meter obelisk erected on the hilltop in memory of the great battles and fallen heroes who fought for their Motherland was unveiled. The majestic obelisk bears the inscription, which reads: "Peace to those who defended the land for future generations, All honors to you and the eternal gratitude of the Fatherland. Homeland honors these feats, whose name is immortality".