State Panorama Museum "Stalingrad Battle"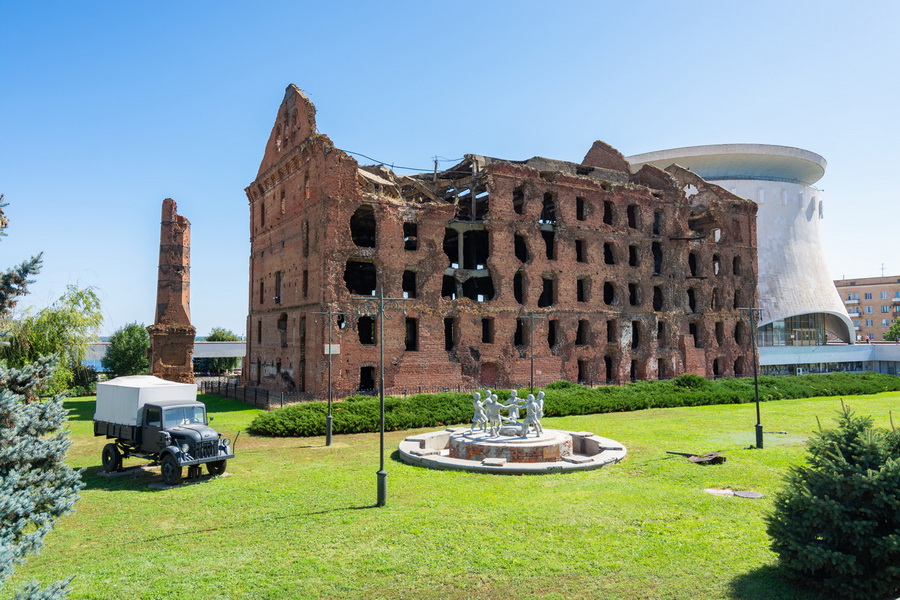 Imagine you are in burning Stalingrad, feel the atmosphere of that terrible time and touch the history of the battle pay homage to the sons of Russia – all that is possible in the museum panorama "Stalingrad Battle". Over 130 thousand exhibits, which can tell you about the heroic past of Volgograd, are presented in this museum.
The central monument of the museum is the Arts Panorama "The defeat of Nazi troops under Stalingrad". Today it is the largest canvas in Russia (2000 square meters of painting surface and 1000 sq. km of plastic relief).
Panorama creates a generalized image of the embattled city, conveys the courage of its defenders. The exhibition halls of the museum contain thousands of exhibits that reveal the history of Stalingrad Battle: documents, awards, weapons, personal belongings of the city's defenders and famous generals.
In composition of the museum is also included an old mill of 1903. This ruined five-story building left no restored after the war, as a silent monument to past years. The ruins of the mill located near the museum complex.