Bokhtar, Tajikistan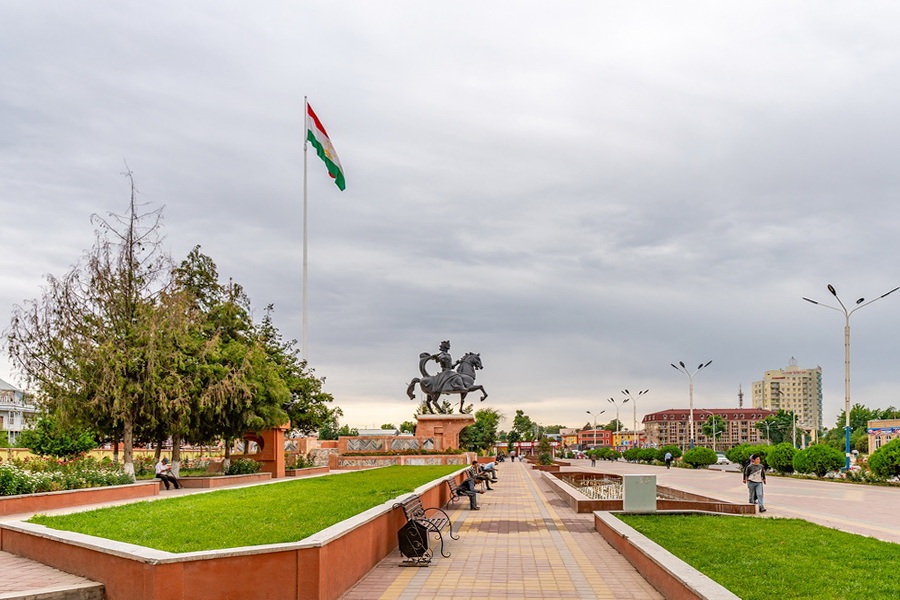 Tours, Attractions and Things To Do in Bokhtar
It is located in Vakhsh Valley (100 km to the south of Dushanbe). Some sources mention Bokhtar (ex Kurgan Tube) in the 7th century, others do it much later. The city perches in the top part of the valley in the center of a rich oasis. The territory of modern Bokhtar was known as Khuttal and city itself - as Levakend or Vakhsh in the Middle Ages. These places were famous for good shots and special breed of sheep.
12 km to the east of Bokhtar stands a hill named Ajina-Teppe with the remains of Buddhist monastery built in the 7th -the 8thI centuries (sanctuaries, cells, stupas, sculptures, wall paintings) including a 12-meter figure of the lying Buddha.
Today Bokhtar is one of the largest cities of the republic, the regional center of Khatlon area. There are several large industrial enterprises, universities, colleges, lyceums, hotels. Not far from the city there is an airport; the new railway station has just been opened.
To find out about the history of the place one can in the Museum of History and Local Lore. The total number of its collection makes up 700 items. The museum "tells" the original story about the past and the present of the city. The main attraction of the museum is the Teppai Kurgon diorama and Rastai Kosibon. A picture rises up on the theme of the past of the Vakhsh valley, where besides scorched earth, merciless sun and rare caravans there was nothing. Then, before the eyes of the audience, a beautiful panorama of the renewed valley appears - with cities and modern buildings. The museum's collection contains a lot of the most interesting data related to national crafts of Tajiks such as suzane embroidery, ceramics, wooden and copper items.
Near the city of Bokhtar, on the riverbank of the Vakhsh stands an interesting historical place - the ruins of Lagman settlement (the 10-13th centuries). In the middle of the 20th century the archeologists found the pipes of ancient water pipeline, the brick wells, and fortifications with towers. This city was one of the largest settlements of ancient Bactria and occupied a relatively big territory of 43 hectares.
The city was officially renamed on January 22, 2018 to "Bokhtar".