Kyrk Molla, Kunya-Urgench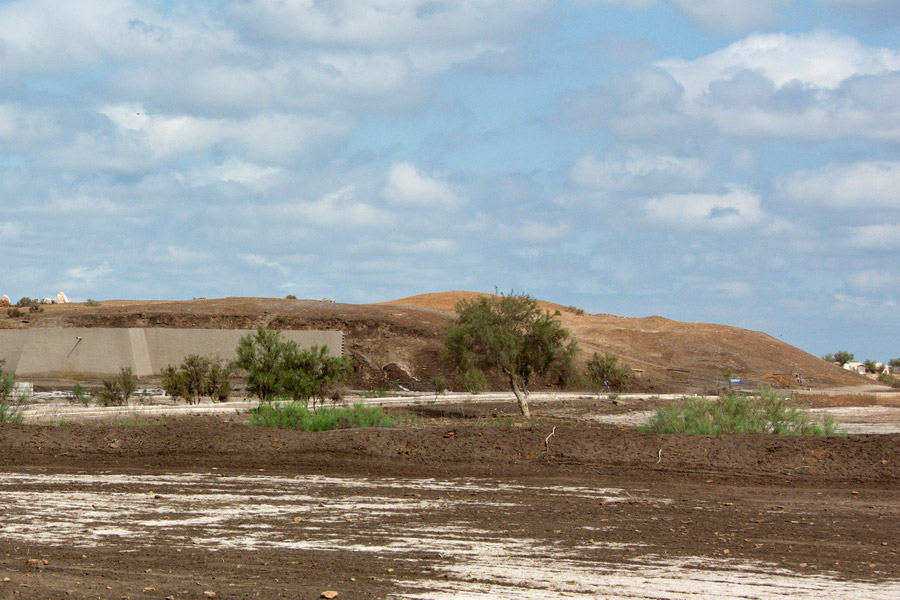 The sacred hill Kyrk Molla, "40 mullahs" in Turkic, is found in Kunya-Urgench. It is located to the north- east from the city, near the Sultan Tekesh Mausoleum. The hill area is about 3 ha and its maximum height is 12.5m.
This place is the ancient center of Gurganj (an old name of Kunya-Urgench). The excavations there revealed a vallum of the ancient period and an altar. In the Middle Ages on the site of the hill there was the famous Mamun Library.
According to a local legend, during the Mongol invasion 40 scholars who lived in the library began to pray for the salvation of the priceless manuscripts, stored there. When the enemy approached, the library tipped over and went underground.
At the foot of the sacred hill there is a cemetery. This place is visited by pilgrims, mostly by infertile women who have a strange ritual at that place. After praying to Allah they wrap in a cloak or a blanket and roll down the hill. They ask the saints to help them this way. Men with their requests also come there to pray on a hilltop.