TV Tower, Tashkent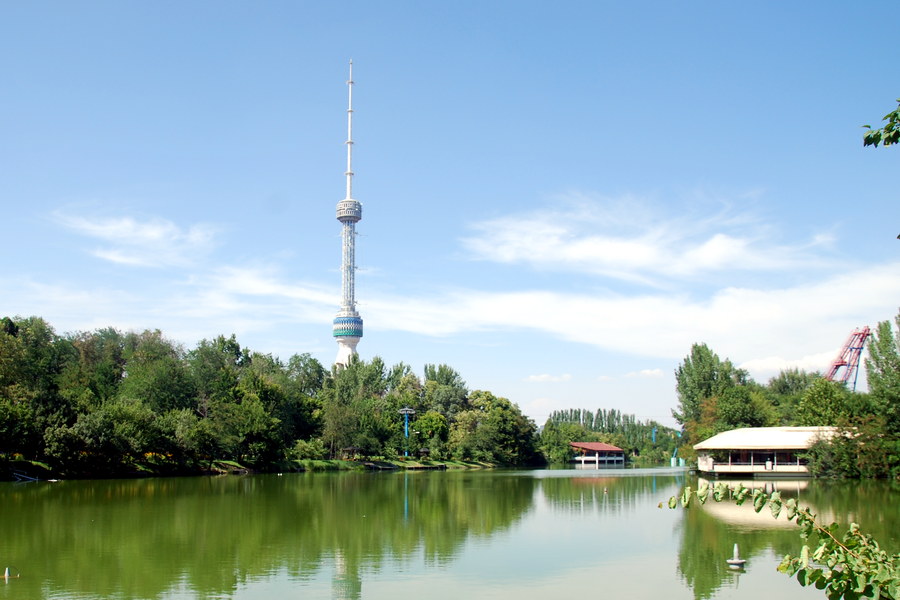 The TV Tower is the highest construction in the Central Asia. It has an overall height of 375 meters. Its construction began in 1979 and was completed in 1981. The unique project of the tower was created by architects D.J. Semashko, N.G. Terziev-Tzarukova, engineers E.P. Morozova, M.D. Musheeva. Its construction incorporates an ability to withstand Richter magnitude 9 earthquake. The lattice styled tower trunk is supported by three inclined slips, which ensure the building's steadiness and give an impression of lightness.
220 meters height of the tower is used for arranging of the most modern means of communication: satellite TV, cellular and paging communication. Tashkent TV tower broadcasts 5 television, 4 radio broadcasting programs. Tashkent TV Tower has the highest meteorological station.
Lobby is decorated with mosaic panel in Florentine and Roman style, which was created by master A. Buharbaev. There is a Blue hall at a height of 150 meters. Each hall is intended for 60 seats. Platform with seats in both restaurants revolve on the trunk of the tower.
Restaurants serve Uzbek as well as European cuisine. Bars of the restaurants have a wide range of drinks. There is also an observation deck, where you can enjoy magnificent views of the city. Tower is equipped with 3 high speed elevators from the Swiss company Shindler. The speed of the elevation is 4 meters per second.