Tashkent Guide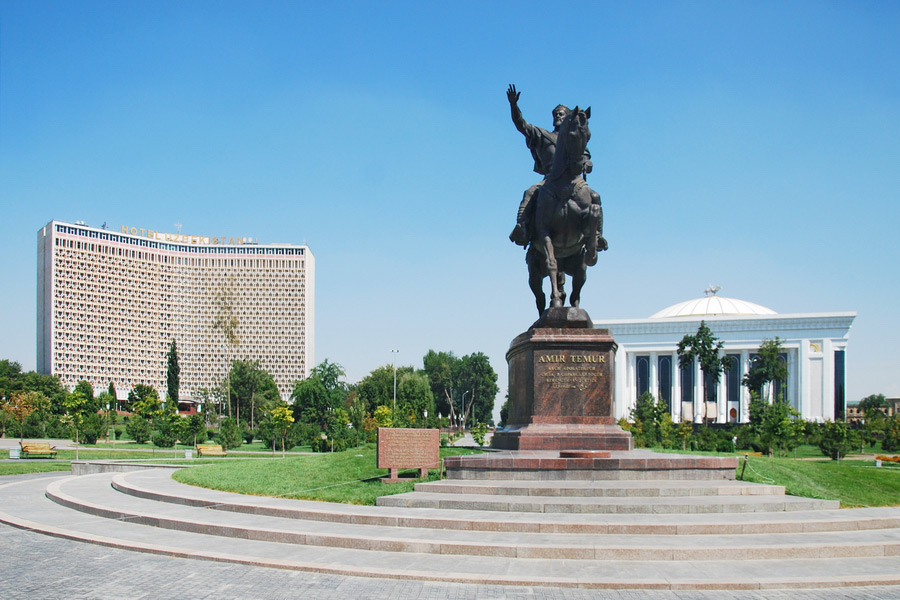 Tashkent - The Capital of Uzbekistan
The main city of Uzbekistan is a huge metropolis with a population of over 3 million people. The city is lined with a grid of straight and wide streets and avenues, decorated with emerald green parks, gardens, fountains imbued with crystal strands...
This wonderful city is a real embodiment of the modern elegance that is inherent in many world capitals. At the same time it remains to be an oriental city. Tashkent has its own unique flavor. It combines medieval buildings as if descended from the pages of old oriental tales, elegant European architecture from the period of the Turkestan governor-generalship, standard concrete "boxes" of the Soviet era and, finally, glittering skyscrapers of glass and concrete (modern business centers and banks).
Tashkent, Uzbekistan - Pictures
More pictures of Tashkent, Uzbekistan
Tashkent, Uzbekistan -Tashkent Restaurants and Cafes
Tashkent cafes and restaurants present delicious national Uzbek as well as European, Middle Eastern and Russian cuisines.
Old part of the city is the center of traditional local cuisine in Tashkent. Between Kukeldash Madrassah and Chorsu bazaar you may find a great number of chaykhanas (café terrace with ayvans), cafes and eating houses, where you can snack a kebab, shaurma, Uzbek somsa and etc. Also you can try national dishes in family-run Uzbek houses. Close to the Yunus-Obod tennis court there is the huge Pilaf center (Osh Markazi), where you may taste delicious wedding Tashkent pilaf.
Tashkent restaurants amaze with European service level and food quality. You will be surprised with wide range of restaurants with Chinese, Italian, English, Japanese, Spanish and other cuisine. Whatever restaurant you choose for any lunch, dinner or meeting, you will enjoy not only tasty dishes but also the stylish interior, food presentation and perfect service.
Links Related to Tashkent Uzbekistan
Tashkent Hotels - Review and reserve hotels in Tashkent, Uzbekistan
Grand Mir Tashkent - Luxury Hotel in Tashkent. Review info and book online.