Uzbekistan Tours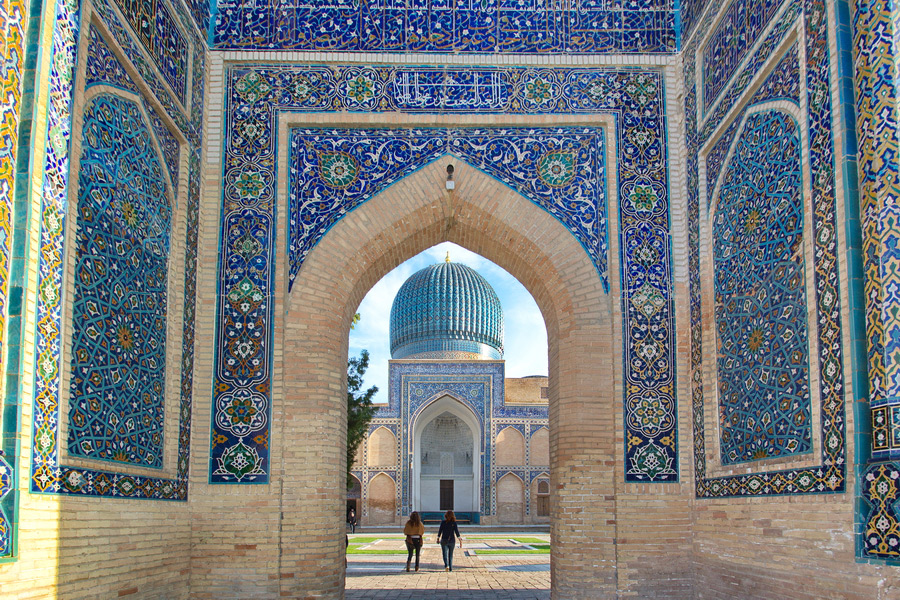 The best tours in Uzbekistan take you to some of the greatest cities of the Silk Road: Khiva, Bukhara, Samarkand, and more. The centers of these cities have been recognized as intact versions of ancient Silk Road cities, where one can wander through alleyways and monuments and see these cities as they looked centuries ago. These cities are now recognized as UNESCO World Heritage Sites, since their atmospheres and architecture are so impressive.
Uzbekistan offers a wide variety of activities in addition to sights: ride a camel in the Kyzylkum Desert, stay in a yurt, taste (or even cook) the best pilaf, or meet master craftsmen as they make silk cloths in Marghilan. If you prefer an active holiday, make sure to visit the mountain resorts of Chimgan and Beldersay, or head to the Aral Sea for a unique opportunity for adventure seekers and photographers. Or spend some time in the Nurata Mountains, to see untouched nature and everyday life, and to support local ecotourism.
For those who love the arts, the Fergana Valley, with its rich and colorful patterns, is ideal. Embroidery, pottery, carpet weaving and blacksmithing have been in families for six or seven generations, passed down to the modern day. Return to Tashkent for high dining at some of Uzbekistan's finest restaurants, or head out to Nukus, in Karakalpakstan, which has one of the best museums in the world.
Book a best tour to Uzbekistan if you love ancient history, mesmerizing medieval architecture, applied arts, hospitality, rich pilav with crispy bread, and natural fruits and vegetables grown under the bright sun. By the time, you leave your Uzbekistan tour, you will have an extra piece of baggage and a lot of unforgettable memories!