Uzbekistan Tours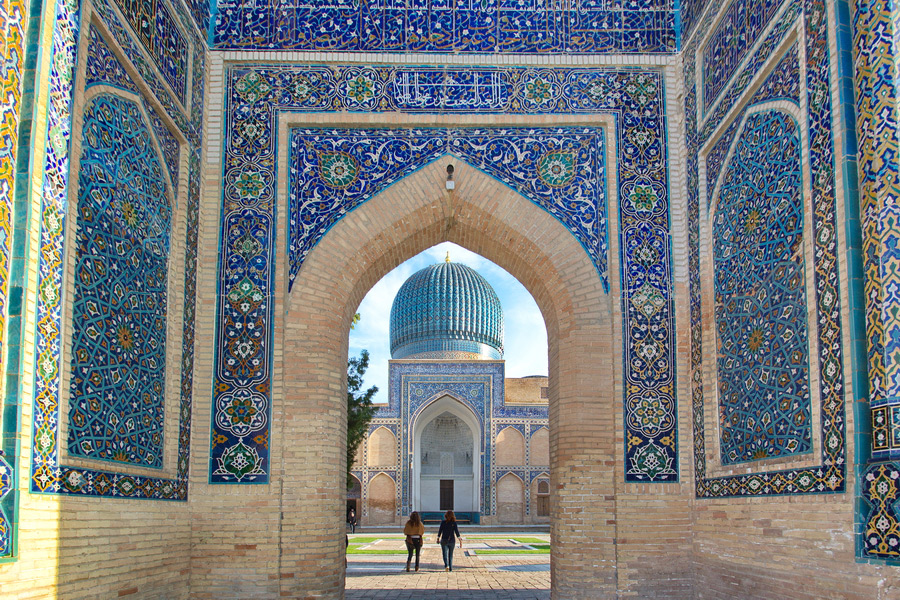 Uzbekistan tours welcome you to explore ancient cities along the Silk Road - Samarkand, Bukhara, Khiva and others. You will be enlightened with the rich history, culture and architecture listed by the UNESCO World Heritage: Ichan-Qala fortress, historic center of Bukhara, Registan square, the heart of ancient Samarkand where little has changed over centuries, and many more. Nukus awaits you with 'one of the best museums in the world' as the Guardian, the British Press, reviews.
Uzbekistan tours offer wide variety of activities: riding a camel in the Kyzylkum desert and staying in a nomadic yurt, tasting (and cooking, if you wish) the most delicious pilaf; exploring traditional hand-made silk production in Marghilan. If you prefer an active holiday look for the mountain resorts of Chimgan and Beldersay. Aral tour is a lifetime experience for adventure seekers and photography trips.
Ecotourism opportunities of the Nurata mountains, where visitors experience everyday life of locals and enjoy virgin nature, add value to Uzbekistan sustainable tourism development. For those who are looking for extraordinary feelings remote Karakalpakstan (autonomous republic in the west of Uzbekistan) with disappearing Aral Sea, cemetery of ships would be a lifetime experience.
Fergana valley is an epicenter of artisans where masters of embroidery, pottery, carpet weaving; blacksmithing and many others have been keeping traditions in sixth or seventh generation in a row.
Tashkent, usually the first introductory destination of Uzbekistan, is a well balanced blend of ancient oriental heritage and a modern city with huge variety of restaurants and cuisines that could cater for any taste.
Uzbekistan tours are not only about sightseeing, delish local food and hospitable people are the most vivid impressions, that tourists recall in the first place.
Explore exotics of modern East, ancient history, mesmerizing medieval architecture, ingenious applied arts, Uzbek hospitality, yummy pilau and crispy bread, abundance of natural delicious vegetables and fruits grown under generous sun with Uzbekistan tours. By the time you take a flight back, you will have an extra baggage of positive and unforgettable impressions!