Advantour Team: Tashkent Office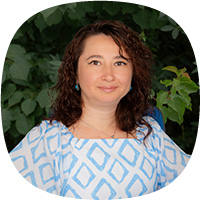 Sevara Fayzieva
Senior Travel Consultant
Sevara graduated from the Uzbek State World Languages University. Before joining Advantour she taught English language at secondary school and worked at the International Business School 'Kelajak Ilmi'. Sevara speaks English, Spanish, Russian and Uzbek languages. She would also love to learn French – "beautiful language of love that is spoken by 220 million people". Sevara joined Advantour in February, 2007. She has become a high-level professional on setting of the tours across Central Asia countries based on tourists' requirements.
Sevara loves Tashkent and thinks that the most beautiful place in Uzbekistan is Registan Square in Samarkand. One of her dreams is visiting Japan: Hiroshima and Miyajima, Hakone Volcano, ancient temples and enjoy the nature of the Land of the Rising Sun.
Sevara likes reading A. Chekhov, drinking pomegranate juice, and rejoicing at family holidays. She believes that whatever happens, it happens for good. One should strive to see the positive in every aspect of his life and being optimistic about everything.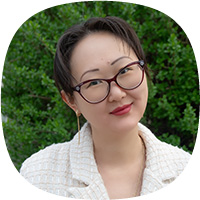 Olga Tyan
Senior Travel Consultant
Olga graduated from the National University of Uzbekistan, MA in Linguistics. By the time she joined Advantour in 2012, Olga had worked in sphere of tourism which helps her a lot in dealing with clients and successfully arranging tours. Olga communicates with clients in English and French. She would like to learn Chinese as she thinks there are more perspectives with this language.
In people, Olga values punctuality, honesty and openness, loves rubaiyat of Omar Khayyam for its deep meaning and thinks that life is wonderful.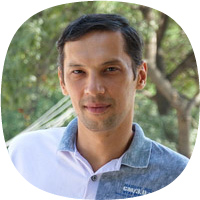 Shavkat Khodjaev
Senior Travel Consultant
Shavkat graduated from the Tashkent State Economics University. He also studied at Istanbul University and Universitaire FAculteiten Sint-Ignatius (Belgium). He has working experience in the Siemens AG representative office in Tashkent. He is a polyglot, speaks English, German, Russian, Uzbek, Turkish and Flemish. He would like to learn French, a beautiful language. He has been with Advantour since 2010. He is responsible for correspondence with tourists and tours organization. He is best at working: he never misses work, never gets sick and is never late. There is nothing better than preparing shashlik on mountain trips, thinks Shavkat. And a bonus to that would be, the perfectly visible Milky Way in the mountains sky as it is described in the astrology textbooks. Every resident of this planet needs to be at least once in Samarkand, the symbol of Uzbekistan, says Shavkat. It is interesting that some guests compare Uzbekistan to Iran seeing the similarity of the buildings. He prefers Uzbekistan to any country with Tashkent as his favourite city; a beautiful city and a country where it is good to live.
Polyglot Khodjaev as a child wished to be a pilot. If he had a chance he would travel to Burundi; an interesting country of an interesting continent. Shavkat loves autumn, season of fruits when it's not too warm. In friends, he values most loyalty and cheerfulness.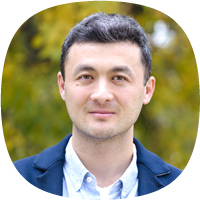 Shukhrat Usmanov
Manager
Shukhrat is a bank worker according to his education. He is the Veteran of the company and before joining Advantour in 2004, he worked for the private hotel 'Rovshan'. The Manager of Advantour, he is happy to speak perfect English, though he thinks that he is the best at keeping silent.
The best 'selfie' spot according to Shukhrat is on a donkey in front of the monument of Hodja Nasreddin near the Lyabi Haus in Bukhara. Even the richest man in the world would be amazed with the Uzbek cuisine if tried once, assures Shukhrat. He is a practical man and advises to cook tinned meat during mountain hike as it's nourishing, tasty and easy to carry. And one must take food on a hike as it's fine to find water, but it's harder to find food.
The most unforgettable of Shukhrat's vacations was a trip to China that left so many impressions on him. Shukhrat likes remembering school days, watching Jackie Chan films, a jolly actor who never plays in vulgar scenes.
His favorite saying is 'It's better to be silent and be known as a clever man rather than speak and dispel doubts'.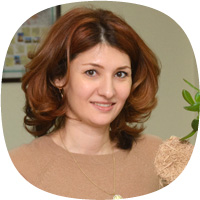 Feruza Nazarova
Director and the founder of Advantour
Feruza has graduated from the Tashkent State Economics University with a major in accounting-auditing. She has worked in the Business School 'Kelajak Ilmi' and in an International Consulting Firm. Besides native Uzbek and Russian, she speaks English and basic German. She likes Spanish and Portuguese that she would gladly learn.
Feruza founded the company 'Advantour' in 2003. She manages the company office in Tashkent and is responsible for group tours in Uzbekistan and Central Asia.
Feruza says that the best spot for a 'selfie' in Uzbekistan is Bukhara, a very romantic city with many monuments that can be used as backgrounds.
If she had a chance, Feruza would go to the Dominican Republic. She likes how the name sounds. Also, she would love to see the ocean floor.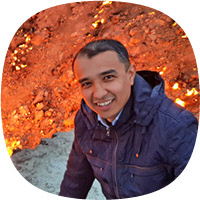 Sultankhodja Mamasharipov
Travel Consultant
Sultankhoja Masharipov, graduated from International Business School and then Tashkent College of Tourism with a major in "Hotel and Restaurant Business Management". Before joining Advantour, Sultankhoja had working experience in tourism including InterContinental Abu Dhabi Hotel. Besides his native language, he speaks Russian and English. He is willing to learn Arabic, the language that is spoken by more than hundreds of million people in the world. As a Tourism Consultant, Sultankhoja keeps up with email correspondence with tourists, arranges visa support, air and rail tickets, and organizes tours in Uzbekistan.
For any person, not only tourists, it will be a learning experience to visit mausoleum of Amir Temur in Samarkand, says Sultankhoja. This is a place for thinking about the meaning of life. The best place to watch the starry sky in Uzbekistan is the Maidanak Observatory near Shakhrisabz.
In his turn, Sultankhoja would like to visit Saudi Arabia and holy Mecca. Friends say that Sultankhoja has a special gift – finding friends in any part of the world. If he had a time machine for one trip, he would give it someone who needs it most. If it were possible, he would want eternal energy for himself.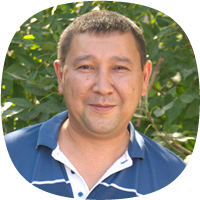 Bahtiyar Aripov
Travel Consultant
Bahtiyor Aripov is a Travel Consultant who joined "Advantour" company in 2010. He successfully completed courses on Travel Consulting and Hotel Administration organized by "Uzbektourism". He is responsible for arranging transportation and deals with tour guides in Uzbekistan.
His calm manner in dealing with any situation related to travel in Uzbekistan and ability to find superb guides were highly appreciated by the clients of Advantour. Despite his tight schedule, Bahtiyor always finds time for reading and his numerous hobbies.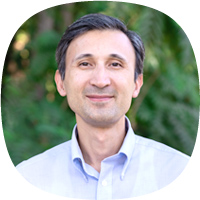 Marat Askarov
Travel Consultant
Marat was born and raised in Tashkent, Uzbekistan, and graduated in economics and management from the Tashkent Institute of Chemical Technology. He started working in tourism almost immediately after graduation and now has more than 20 years of experience in the sector. Marat has worked in the largest hotels in Tashkent, and in the consular section of the United States Embassy in Uzbekistan. He came to Advantour in 2017, where he organises hotel reservations, short tours, transfers, train tickets, and more for visitors to Uzbekistan. Marat speaks Uzbek, Russian, and English.
Marat recommends that all visitors to Uzbekistan visit the famous Registan Square in Samarkand and also try Uzbek cuisine, especially plov! Marat himself would particularly like to visit Japan, to experience the unique culture of the Japanese people.
Marat is passionate about his family and, when he's not working, tries to spend as much time as possible with his children. His other hobbies include watching the latest international films, good music, books, and computer games.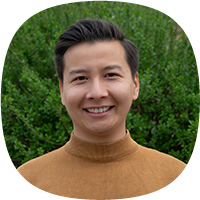 Bekzod Tukhtiev
Travel Consultant
Bekzod joined Advantour in early-2018, after graduating from the Tashkent Automobile and Road Construction Institute. His role at Advantour involves working with guides throughout Uzbekistan. In each city, he knows which guides are most knowledgeable about different aspects of local history and culture, and which guides speak which foreign languages.
Bekzod advises everyone to spend a week in Bukhara experiencing the beauty and authenticity of this ancient city without being in a hurry. He also recommends experiencing two ancient civilizations – China, with its industrious people, and Greece, with its architecture, culture, and nature.
Bekzod is a cheerful and positive person. He listens to a variety of music, and loves summer, water, and animals (especially cats). He knows all about cars and enjoys drawing them. He often walks around Tashkent at night and spends time with friends.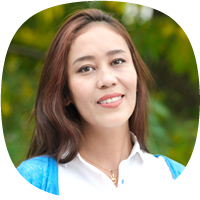 Rosa Khasanova
Travel Consultant
Rosa first worked for Advantour in 2009-10, before taking a break to travel the world, work in other companies, and gain solid experience in tourism. Since returning to Advantour in 2019, she has been using her Japanese language skills and appreciation of Japanese culture to help Japanese tourists organise trips to Uzbekistan. Rosa first became interested in the Japanese language while studying it at the college, and then continued studying it at the Institute of Oriental Studies. She also did an internship in Japan, which not only helped her hone her language skills but also taught her about Japanese culture, such as the Japanese tea ceremony, and gave her the opportunity to learn Aikido.
Rosa loves travelling, and her favourite cities include Florence (Italy), London (United Kingdom), Wiesbaden (Germany) and, of course, Tokyo (Japan). Rosa has cycled around Germany and climbed the famous Troll's Tongue in Norway. And she doesn't intend to stop there – she wants to visit as many beautiful and exciting places as possible. Rosa's main advice is: do not delay travel!
Rosa recommends that visitors to Uzbekistan have tea on the terrace overlooking the Kalyan Minaret in Bukhara and spend a night by the fire in a yurt camp in the middle of the Kyzylkum Desert.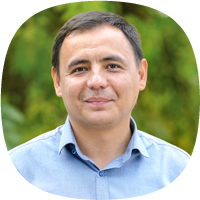 Anvar Kodirov
Travel Consultant
Anvar graduated from the Tashkent University of Information Technologies with a major in management in the sphere of communication. Before joining Advantour in 2007, Anvar worked in the Uzbek Post Office and a private hotel 'Rovshan'. He speaks four languages: Uzbek, Russian, Turkish and English. Anvar is responsible for organizing tours around Central Asia and thanks to his experience with hotel booking in the recent past, he will offer you the best options for your stay conveniently located near the sights. As an experienced traveler, Anvar does not advise going hiking in a dinner jacket as you can't keep everything you need for your trip in it: matches, salt, knife, cap, sunglasses and tinned food.
Anvar respects people who are able to work hard and achieve what they want in life. He would love to find himself for one day in Samarkand of the 15th century to meet the ruler and the scientist Mirzo Ulugbek. It would also be good to go on a trip across South America with Lionel Messi. Anvar likes Singapore where Lee Kuan Yew eradicated corruption completely and of course Tashkent just because he was born here. He is a great football fan, who loves running after a ball in a game with his colleagues.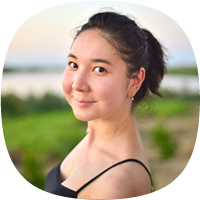 Sevara Tillayeva
Travel Consultant
Sevara began her career in tourism with Advantour in 2014, while still a student at Westminster University in Tashkent. After working for some time as an Assistant Travel Consultant at Advantour, she gained experience in some of Uzbekistan's other travel companies. Sevara recently returned to Advantour and now organises tours for the company across Uzbekistan and Central Asia, as well as helping Advantour's senior tour operators organise large tours.
Sevara advises travellers to visit Bukhara and take an evening walk through the old part of the city. But her favourite place in Uzbekistan is the Gur-Emir Mausoleum in Samarkand. Sevara also loves adventure tourism, and would love to take a jeep tour to the Aral Sea or a multi-day journey through the high mountains of the Pamir Highway.
Sevara is an active person, with interests in tennis and social dances such as bachata, kizomba, and salsa. To relax, she enjoys painting and reading – her favourite novel is Pride and Prejudice by Jane Austen. Sevara loves to eat risotto and drink vanilla latte.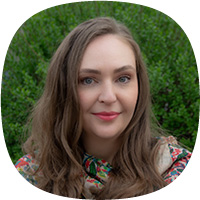 Olga Tararyshkina
Business Tourism Manager - MICE
Olga graduated from the Moscow State University of Economics, Statistics and Informatics. After graduation she started working in the tourism industry and has more than 20 years of experience. Olga worked in Tashkent and later in the Persian Gulf countries. The main direction has always been business tourism and organization of corporate events. She also has experience in organizing wedding celebrations and participating in projects with embassies and the Olympic Committee.
Upon her return to her hometown Tashkent, Olga started working for Advantour in August 2022, heading the MICE tourism department. She speaks English and Russian and is studying Arabic.
Olga loves the traditions of Uzbekistan and her favourite city in the country is Bukhara, where, Olga says, she wants to return again and again. Olga dreams of visiting Portugal and Cuba. She loves dancing, the sea and Mediterranean cuisine.