Best Time to Visit Armenia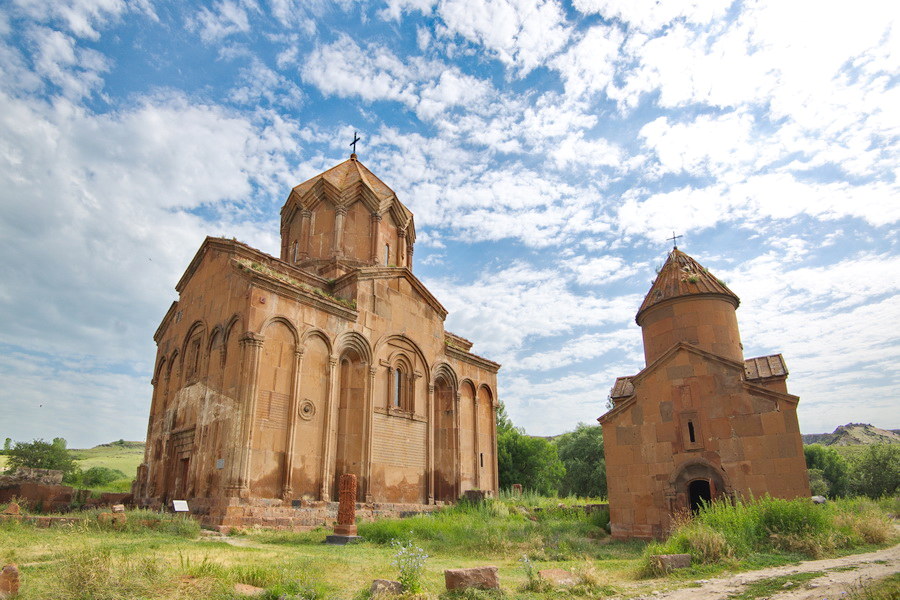 Armenia is a mountainous land where the changing of seasons alters the whole vibe of the country. Thanks to its landscape and elevation above sea level, the tiny nation has a range of climates, with each season highlighting a different aspect of its beauty. Temperatures fluctuate drastically between seasons as it experiences cold winters and hot, dry summers, making the shoulder seasons of spring and autumn the best time to visit Armenia.
Spring awakens the whole country - festivals are organized, sidewalk cafes open up and the snow melts, making transportation significantly easier. Spring is also the time when the country commemorates the Armenian Genocide (April 24) and Yerevan Wine Days (early May), one of the country's most exciting new festivals. Autumn presents visitors with pleasant temperatures, delicious wine and delightfully colorful scenery. Yet visitors will find that each season offers unique opportunities:
Summer in Armenia. Summers are long, dry and generally sunny, with temperatures often exceeding 40°C in the cities and lowlands. Locals flock to outdoor terraces in the evenings for welcome relief from the heat, and evening strolls around the city are particularly enjoyable in summer. The mountains also make an ideal summer destination, where you can enjoy perfect hiking weather, stunning views and various extreme sports. Lake Sevan offers various water sports during the sultry summer months, while high-elevation towns such as Dilijan can also be enjoyed this time of year.
---
Autumn in Armenia. The hot summers slowly transition into autumn, when temperatures drop and Armenia's landscape is brushed with lavish golden-orange hues. Hikers and backpackers will find autumn one of the best times to visit Armenia, with refreshing breezes and the country's raw beauty creating perfect trekking conditions. Autumn is also a great time to explore Armenia's cities, which buzz with activity before winter sets in. Take time to visit a restaurant early in the day to try khash, a traditional autumnal soup consumed in the mornings, often with a shot of vodka.
---
Winter in Armenia. Winters are cold and snowy, yet the cities remain lively with Christmas and New Year celebrations. Visit the Christmas bazaars found in towns throughout Armenia, enjoy ice skating at one of Yerevan's many rinks and plan to ring in the New Year in the festive capital. Head to the mountain resorts for some snowboarding, skiing or snowmobiling. A tour of churches and monasteries in winter can provide a unique perspective and some amazing photo opportunities, as well.
---
Spring in Armenia. The beginning of March announces the start of spring - snow melts away, rains revitalize the landscape and the grasslands burst with colorful wildflowers. Spring brings with it countless festivals and holidays, starting with Women's Day on March 8th. In April, the country celebrates the recent Velvet Revolution while remembering the victims of the tragic Armenian Genocide. Armenia's cultural heritage is honored through special holidays that continue through May. In the mountains and countryside, cool weather and melted snows combine to create great hiking conditions. If you wish to experience comfortable temperatures, cultural traditions and nature at its finest, spring is truly the best time to visit Armenia.