Theological Academy of St. Echmiadzin, Echmiadzin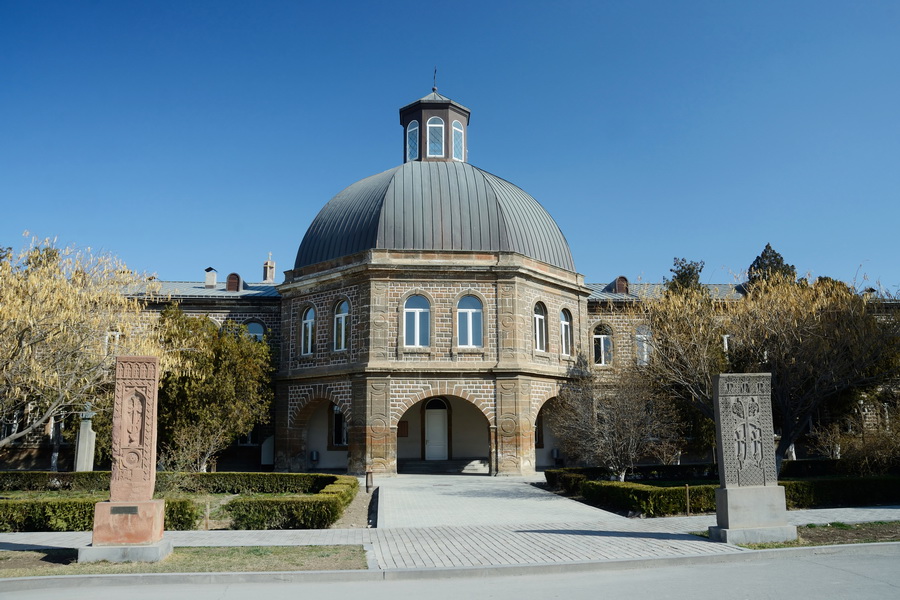 On the territory of the monastic complex there is the Theological Academy of St. Echmiadzin. It was founded 130 years ago. After the revolution of 1917 the academy was closed to be reopened only in 1945. This is a unique educational institution where Armenians from all over the world willing to devote themselves to the service of Armenian Church are trained.
The basic subjects taught there are logic, rhetoric, psychology, world's history, philosophy and languages. The most thoroughly studied languages are old-Greek, Russian, English, and Armenian both modern and ancient. The first Armenian school was also opened at the monastery.