Kotayk, Armenia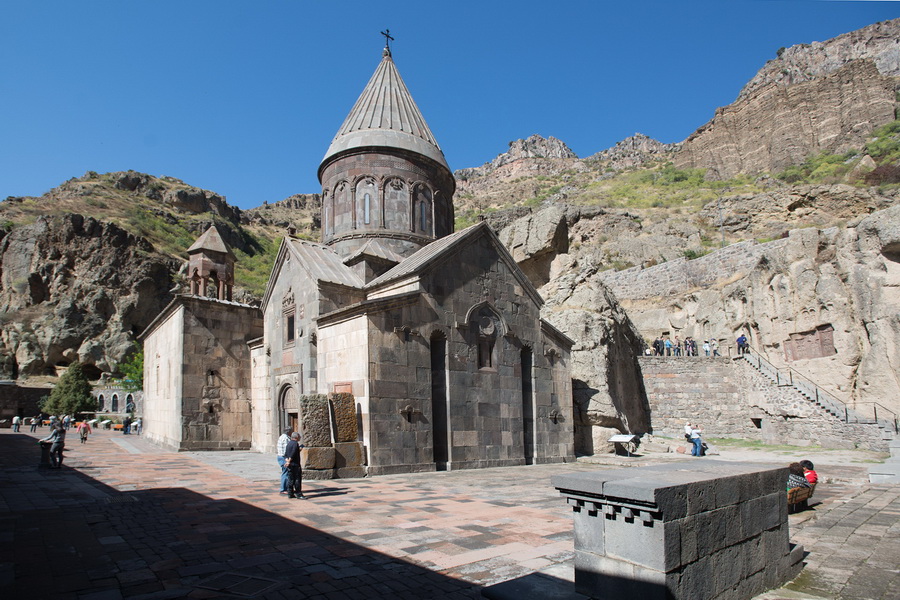 Monastic complex of Geghard, Kotayk, Armenia
Area: 2,089 km²
Administrative centre: Razdan
Distance from Yerevan to Razdan: 42 km
The marz of Kotayk (Kotayk Region) is located to the north-east from Yerevan, in the very centre of Armenia. It is a very picturesque region which is famous for its extraordinary natural riches. Thick woods occupy one third of the territory. There are high peaks and deep gorges, wide green river valleys and mountain plateaus. In the eastern part near the Geghama Mountains there are several volcanoes. The springs in the marz are plentiful. The territory is crossed by the Razdan carrying its waters in deep gorges and canyons. The river gave the name to the area's main city - Razdan. As for the name itself, its origin goes back to the times of Kot, the Patriarch of Armenian Apostolic Church. In antiquity the marz of Kotayk was a part of Airarat province of Great Armenia.
Kotayk is considered the best place of rest, tourism and sports in Armenia. Nowhere else in Armenia is there such a variety of places of interest. The territory of Kotayk hosts the most ancient monuments – the pagan temple of the Sun – Garni (1 st century AD) and the monastic complex of Geghard dug in the rock (12 th – 13 th century). Also, unique mineral springs resorts and recreation area are located nearby: Arzni resort famous for its "Arzni" mineral water is situated in the Razdan river canyon and the modern ski resort Tsakhkadzor, very popular with tourists both in winter and in summer.
Razdan
Razdan is the administrative centre of Kotayk. It is located on the site of the village of Nerkin Akhta and several neighboring villages on the left bank of the river Razdan. The city is still very young. It was founded in1959 due to the rapid industrial development of Kotayk region. Back then in the middle of the last century a lot of migrants from different regions of Armenia arrived there.