Kotayk Landmarks, Armenia
Sightseeing in Kotayk
Garni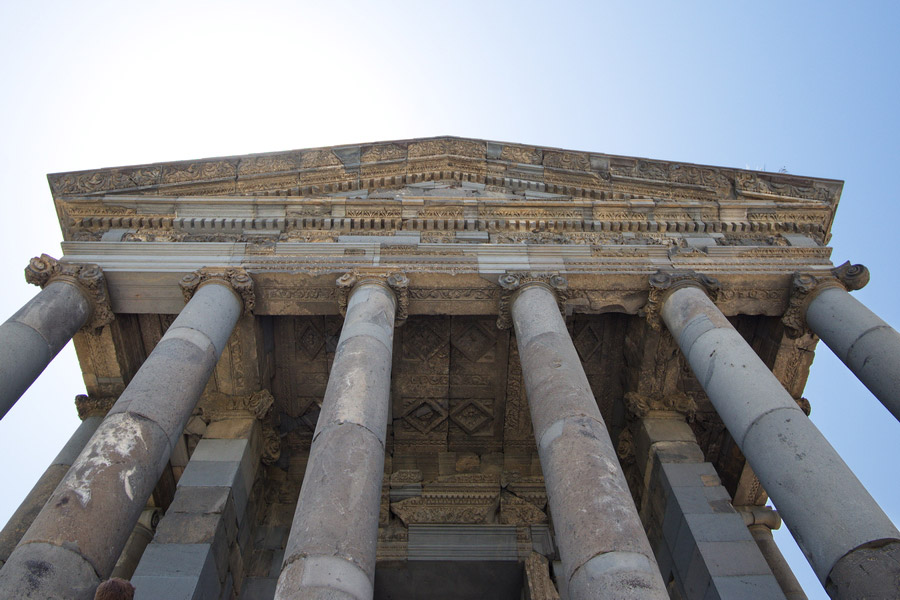 Garni is remarkable with a number of historical and architectural monuments of the Hellenistic and early Christian era. The most prominent among them are Garni temple and the fortress of the same name. Moreover, there you will find the ruins of the royal palace and baths built according to the Roman methodology. The museum-reserve is situated on the territory of 5 hectares, 28 kilometers away from Yerevan. In 2011 the complex received the prestigious award of the UNESCO-Greece Melina Mercouri International Prize.
Geghard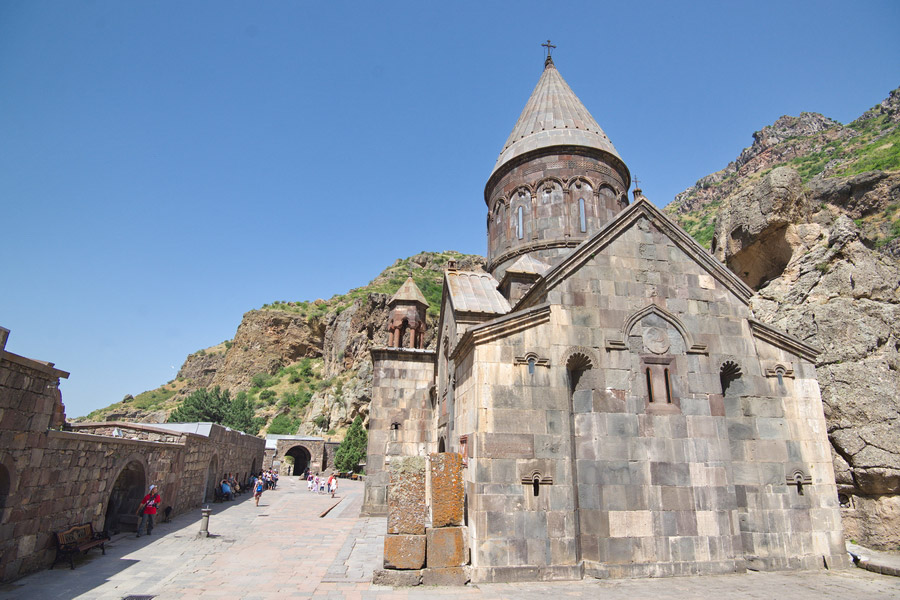 Located several miles from Garni, along the river Azat gorge to the northeast, on the amphitheatre-like slope of steep rocks, amidst severe and majestic nature is Geghard or Geghardavank monastery well-known for its rocky sights. The direction there is shown by the figure of a lioness on a high pedestal standing right at the abrupt turn after which you suddenly see the monastery.
St. Gregory the Illuminator Chapel
The first to be constructed by Zakaryan princes was St. Gregory the Illuminator chapel.
Katogike Temple
In 1215 Katogike Temple with natural walls of rocks was erected. Its conventional cross-domed architecture is compensated by rich sculpture ornamentation not acceptable in other Armenian temples whose decor is rather scarce.
Avazan Church (1283)
By 1240 the first cave church of the monastery, Avazan, was finished.
Astvatsatsin Church (1215)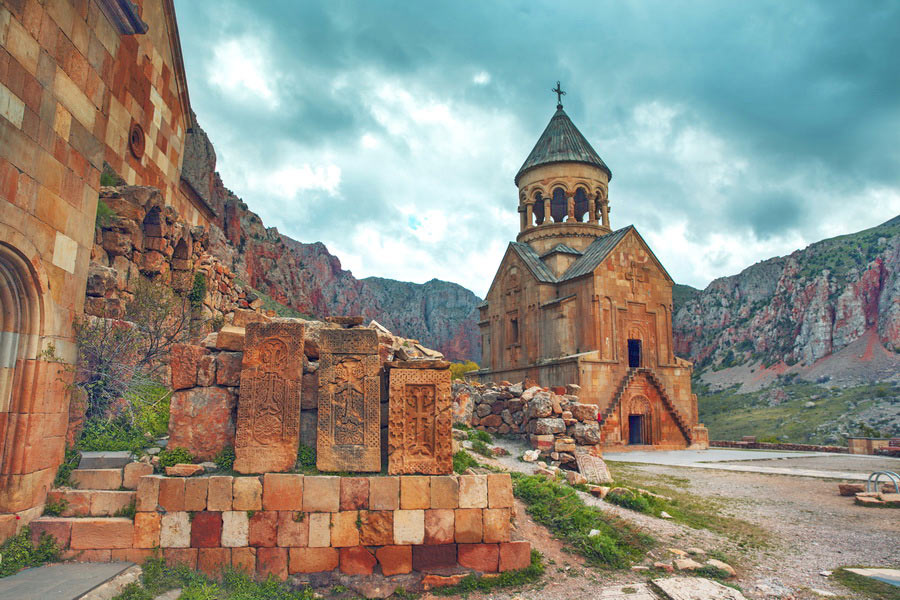 In the second half of the 13-th century the monastery was bought by Proshyan princes.
Tsakhkadzor
Translated from Armenian the word "Tsakhkadzor" means the Gorge of Flowers. Indeed, the gorge, the mountains, snow tops, rapid rivers, picturesque valleys are covered with a flower carpet. That fact that the beauty of this place was breathtaking and the air was curative was already known in the 5 th century AD.
Kecharis Monastery
In the northwest part of Tsakhkador on the Pambak ridge terraced slope there are three churches of ancient Kecharis monastery which in the 12-th – 13-th centuries was the large spiritual centre of Armenia with its own school. Kecharis is the classic example of Armenian medieval architecture.