House-Museum of Aram Khachaturian, Yerevan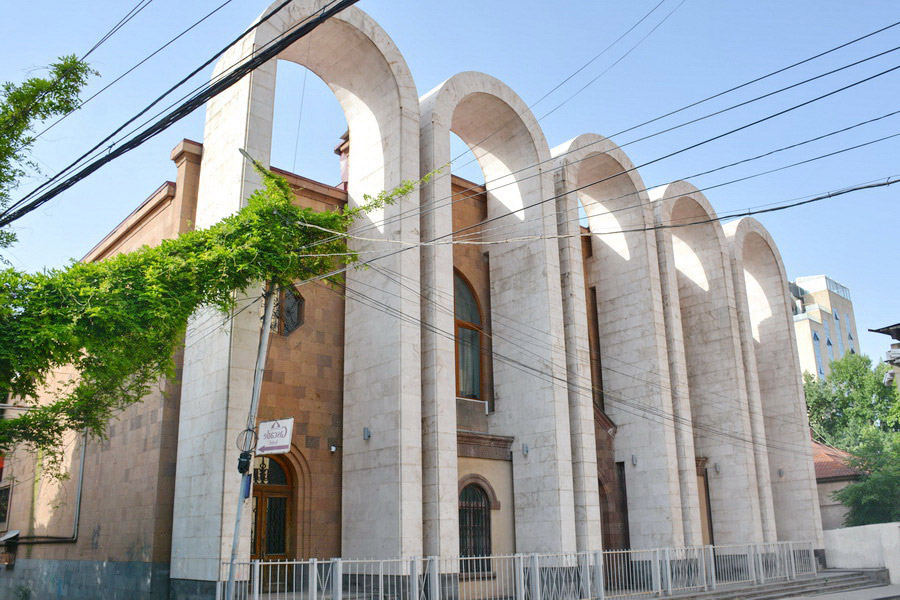 Address: 3, Zarobyan Str., Yerevan
Phone: (+374 10) 58-94-18
Working hours: Monday-Saturday 11:00 a.m. till 04:30 p.m.
Closed: on Sunday
Aram Khachaturian is a composer of musical classics and played in all corners of the world. UNESCO enlisted him as one of the famous composers of the 20th century.
One of the special attractions of Yerevan is the House-Museum of Aram Khachaturian. Here you will find the memory of this beloved Armenian composer, the genius who had made a great contribution to the world cultural legacy. The museum is located in a mansion where the brother of the composer, Vaginak Khachaturian lived with his family. Aram often stayed at his place when he visited Yerevan. The place was arranged into museum after he passed away in 1982. There are beautiful roses growing in the inner garden of the mansion and a monument-spring water gifted to the museum by architects Gurzadyan and Barsegyan to honor the 105th anniversary of the great composer. Enchanting music created by the master always sound in the house.
The museums displays a tailcoat, conductor's baton, letters, photos and many other personal things of Khachaturian, presented by his son Karen. The museum also keeps scores of the composer's works, his manuscripts and other important documents in the library, and the record collection continues to gather other records of classical and contemporary music. Moreover, the museum can brag about the exhibited collection of unique musical instruments.
Some exhibits of the museum had made a long way in order to be there. The history of the grand piano from the museum of Aram Khachaturian is unusual and interesting. In 1957, Khachaturian was traveling on concert tour to Brazil. Well-known antiquarian Tigran Mostidjian was then living in San-Paolo, who was dreaming of meeting Khachaturian. Mostidjian invited the composer to his place for a special reception organized in his honor. However, there was no piano in the house of Mostidjian, but he wished to hear the master play so much. Thus, Mostidjian purchased a piano of the "Pleyel" brand immediately, and Khachaturian performed few excerpts from his pieces, and after persistent persuasions (he simply did not want to damage the instrument), the master agreed to leave his signature – he signed his name on the top part of the piano with a nail. In the end, the piano traveled to Argentina as a part of the dowry for the daughter of Tigran Mostidjian, however, in 1988 it was gifted to the Aram Khachaturian Museum and since then it has become a permanent exhibit of the museum.
The museum regularly hosts musical evenings, meetings with distinguished figures of culture and various exhibitions. Apart from that, there is a musical contest named after the composer held in the chamber concert hall of the House-Museum once in two years.
If you are in Yerevan and find yourself not far from the central square, make sure you stop by in this interesting and cozy museum.