The National Gallery of Armenia, Yerevan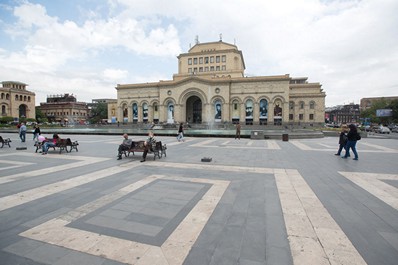 The National Gallery of Armenia is a part of the big Museum complex on the Republic Square. It is one of the largest museums on the territory of the CIS, and the world's largest in the collection of Armenian fine arts. The funds of the Picture Gallery of Armenia store more than 20 thousand works of art. The Gallery has four departments: West European painting, Russian art, the Armenian fine arts and drawings.
The fund of West European department has more than 350 canvases and drawings. There are the pictures of such known West European masters as Shagal, Rubens, Kurbe, Kandinsky; well-known Russian artists – Repin, Bryullov, Surikov, Petrov – Vodkin and also West Armenian painters – Garzu, Fetvadzhyan, Orkyan and many others. The museum has one of the best collections of pictures by Aivazovsky. In the most part they are the items from nationalized collections of the museums of Moscow and St.-Petersburg, the gifts of Armenian collectors.