Victory Park, Yerevan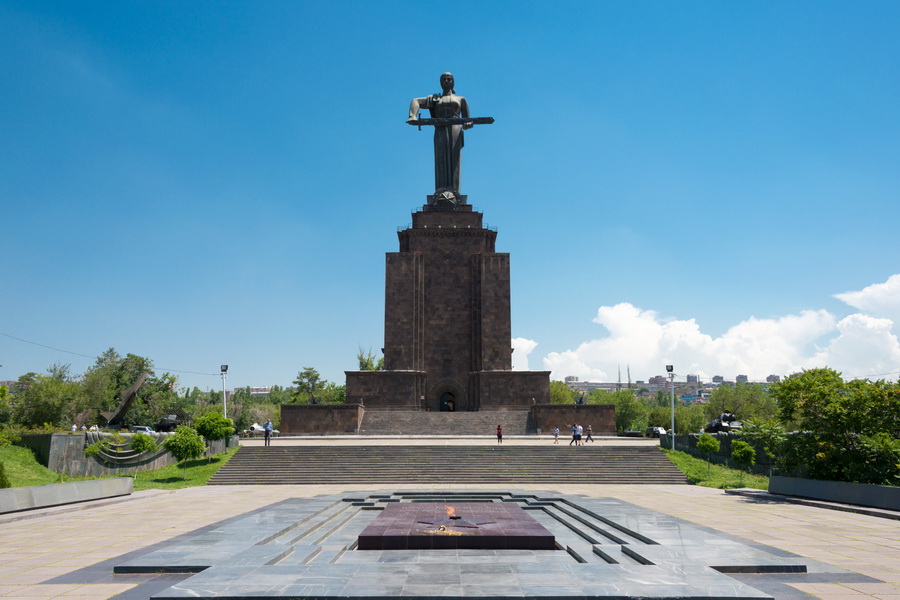 On the green space of Norksk height is located the Victory Park or "Akhtanak" Park dedicated to the victory of the USSR in the Second World War. It is one of favorite places Yerevan citizens. There is the monument called "Mother Armenia" personifying the eternal readiness of Armenia to protect its people. "Mother Armenia" is a sculpture of a woman with a sword in hands and shield at her feet personifying the image of the Native land.
The total height of the monument is 43.5 m. The pedestal host the museum dedicated to the victory in the Second World War. In front of the statue on the granite platform burns the eternal flame in the memory to the victims of the Second World War. Round the statue you will see the samples of military vehicles.
Inside the monument there is the military museum of the Ministry of Defense of Armenia . Near the monument stands the tomb of "unknown soldier» as the gratitude to those who died in the struggle against fascism.
The park complex has numerous alleys, a picturesque pond, numerous cafes and various amusements and rides. From the park there is a panoramic view to the downtown Yerevan.