Visa to China
General Requirements for Chinese visa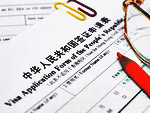 In accordance with the law of the PRC foreign nationals need a visa to entry, exit and transit through the country's territory. The matters connected with visa issue, visa validity and period of stay in the country are considered by authorized officials in the embassies and consulates of China, who are also entitled to cancel the visas issued or refuse to issue them, with no reason given.
The Chinese visas are divided into diplomatic, business, honorable and ordinary visas. The ordinary visas include:
- Tourist (L);
- Visiting (F);
- Student (X);
- Working (Z);
- Journalist (J);
- Transit (G);
- For permanent residence (D).
The main visa parameters are validity period, number of permitted entries, and maximum duration of stay in the country. In case of expiration of the visa it is necessary to obtain a new one. If a foreign national exceeds the period of stay in China or the visa validity period has expired, he/she should apply to the local authority with an application form to extend his/her stay in the country, because the PRC embassies and consulates, located abroad are not responsible for extension of visas. However, the application may be rejected and in accordance with the "Law of the PRC on Entry and Exit Procedure for Aliens" this may be followed by fine sanctions.
Visa-free entry and visa regime special features in China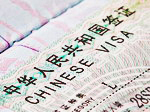 There is no visa-free regime as such, however there are many conditions, connected with the duration of stay in the country and entry place which exempt from necessity to obtain visa.
Any foreign national taking transit international air flight through the PRC needs no visa, if he/she does not leave the air terminal building and stay there no more than 24 hours.
In case of transit through Beijing or Shanghai air terminals with the stay duration in the cities less than 72 hours, no visa is needed for the nationals of the states as follows: Australia Austria, Argentine, Belgium, Bulgaria, Brazil, Brunei, Great Britain, Hungary, Germany, Greece, Denmark, Ireland, Iceland Spain, Italy, Canada, Qatar, Cyprus, Latvia, Lithuania, Luxemburg, Malta, Mexico Netherlands, New Zealand, United Arab Emirates, Poland, Portugal, Russia, Romania, Singapore, Slovakia, Slovenia, USA , Ukraine, Finland France, Czech Republic, Chile, Switzerland, Sweden, Estonia, South Korea, Japan.
It should be noted that special administrative regions such as Hong Kong and Macao have a more simplified procedure for visa obtaining, and for some countries there is visa-free regime for stay from 7 to 90 days. Due to this, the foreign national employing services of legal travel agencies of Hong Kong and Macao, may have a trip to the neighboring regions of Zhu Jiang River estuary (Guangzhou, Shenzhen, Zhuhai, Foshan, Dongguan, Zhongshan, Jiangmen , Zhaoqing, Huizhou) for 6 days without visa to the PRC.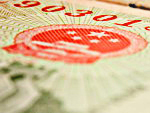 There is a number of countries whose citizens may enter to Hainan Island without visa for the period no more than 15 days as a member of tourist group (at least 5 persons) from international travel agency, registered in Chinese National Tourist Administration. Such right can be enjoyed by the citizens of the countries as follows: Australia, Austria, Great Britain, Germany, Denmark, Indonesia, Spain, Italy, Kazakhstan, Canada, Malaysia, Netherlands, New Zealand, Norway, Russia, USA, Thailand, Ukraine, Philippines, Finland, France, Switzerland, Sweden, South Korea, Japan and Singapore.
No visa is needed for the he foreign nationals who have valid permanent or temporary residence permit in the PRC.
Furthermore China has a number of bi-lateral agreements with certain countries, whose citizens can visit China without visa subject to certain conditions. Detailed information on this matter may be obtained in the embassies and consulates of the PRC.
To visit Tibet an ordinary Chinese tourist visa is needed, but the entry to its territory is allowed with an official permission of the authorities issued to travel bureau of Tibet autonomous region. Without this permission no tickets for planes, buses, trains will be sold, furthermore arrests at the block houses are also possible. In addition, to visit Tibet legally is possible by buying a group tour (at least 5 tourists) from this Bureau. This tour may be purchased in the branches of the Travel Bureau of Tibet in China (in Beijing, Chengdu, Xian, Shanghai, Xining, Xianghang), Japan and the USA.
Chinese visa processing procedure
For Chinese visa application form it is necessary to provide the embassy or consulate with the documents as follows:
Passport or international passport (where appropriate), valid at least for 6 months after the end of the trip
Application form
Color photo for application form (48mm х 38 mm)
Also, to obtain tourist visa, information on the tour: route program, hotel booking, air tickets for all the route and possibly other data are requested. For processing other types of visas (working, student, visiting etc.) it is necessary to submit the documents confirming the purpose of the trip and applications (invitations) from the appropriate organization in China. In case of transit visa, the country of destination and air ticket for the whole route are needed.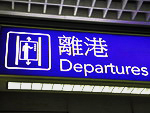 A visa application form can be submitted by the applicant himself or entrusted to a third party (travel agency, etc). A PRC embassy or consulate may request for authentication of the applicant, that is why the latter shall confirm the signature in the application form. No visa application sent by mail is considered. Visa processing and issuing takes from 5 to 7 business days, however the process can be speeded up by paying additional consular fee.
To obtain any type of visas it is necessary to pay a visa fee, which sum depends on the visa class, validity term, number of entries and even on the country-applicant. The information on visa fees may be obtained from the PRC embassy or consulate in the country concerned.
Important: there is a group visa issued to a group jointly crossing the Chinese border and travelling together. The group should include at least 5 persons. To obtain group visa it is necessary to submit the documents as follows:
An invitation from a Chinese travel agency, legally operating in the PRC
List of the group with all passport details specified (3 copies)
For group visa no application form and photos are needed, however, a list of the group members with passport details shall be filled in without mistakes and corrections. Hereafter a Chinese tour operator will bear responsible for your tour.