Bagrati Cathedral, Kutaisi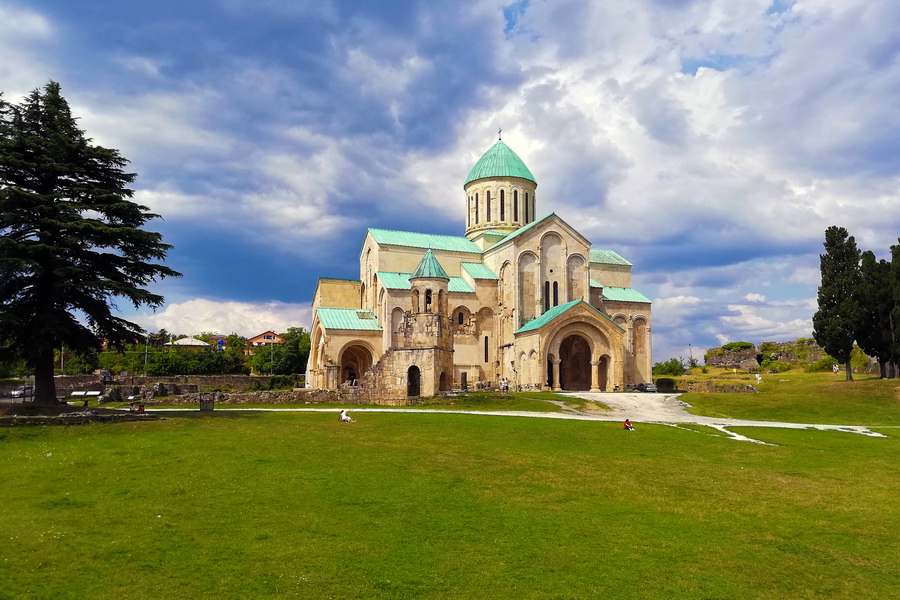 This majestic cathedral is towering over Kutaisi and visible from any point of the city.
Bagrati Cathedral, the greatest culture and architecture monument of Georgia, was constructed in the 10 th – 11 th centuries in the days of Bagrat III, a Georgian ruler (975-1014), the progenitor of the Bagrationi princes. Only the temple ruins have been saved on Ukemerioni hill near Kutaisi. The temple consecrated in the honor of the Assumption of the Virgin, was in fact a palace-temple complex, the cultural and religious centre of its time in which all considerable events were marked, all intellectual life of the state was concentrated. The cathedral had not only spiritual mission but also was a symbol of the united Georgian people. And there is an explanation to that: in the 11 th century David the Builder, the king who united Georgia , was crowned there.
The temple was intact until the 17 th century (when it was destroyed by Turks) and according to the ambassadors of Russian tsar Alexey Romanov it was all covered with frescos and mosaics. Then in the 17 th century the temple roof was heavily damaged it was practically taken down. All the rest is in a very good condition: the walls, a part of the arches and the altar part. Due to this the church services continued there, in the open air.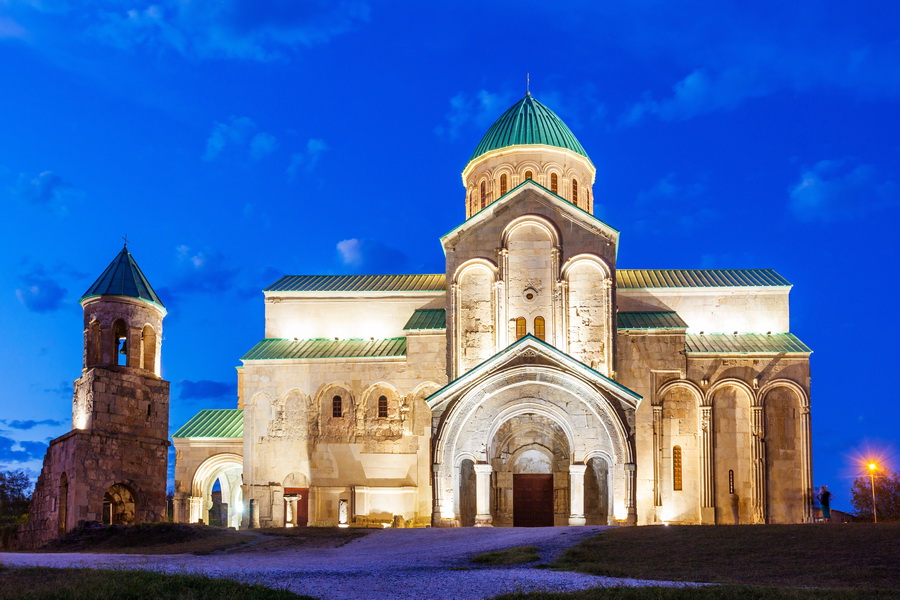 Bagrati Cathedral is one of the best samples of late medieval architecture. It is distinguished by refined, harmonious proportions, and graceful decor. This is a square building in the shape of a cross. The front entrance is decorated by a portico. The capitals were covered by stucco moldings, the walls and the floor – by still visible mosaic fragments. In the southern lobby the fragments of fresco of the Virgin can be seen. The northern wall of the temple bears the inscription of the construction date – 1003. From the inside the temple looks like a regular church – icons, candlesticks, an altar. The ornament and bas-reliefs of Bagrati Cathedral are similar to the filigree of ancient jewelers.
In 1994 the Bagrati Cathedral Revival Fund was established in Kutaisi . Today the temple is in the list of the world-significant historical and cultural monuments of UNESCO.