Vani Archaeological Museum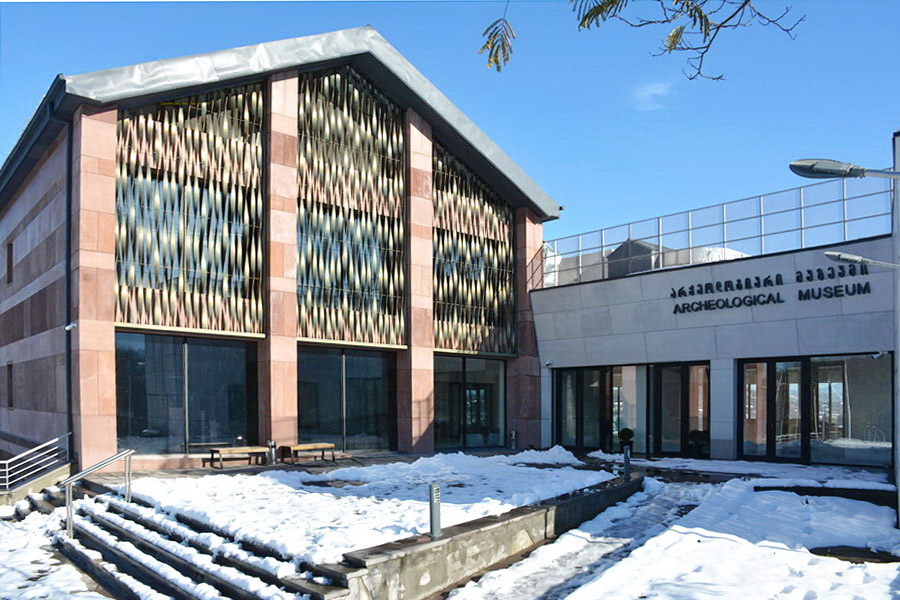 Vani Archaeological Museum in Imereti Region, Georgia was founded by renowned archaeologist Otar Lortkipanidze in 1985. The recently renovated museum showcases ancient gold, bronze and ceramic artifacts from the famed Colchis Kingdom and is sure to be a highlight on any historical tour of western Georgia.
History of Vani Settlement
Vani was a settlement which served as the religious center of Colchis Kingdom from the 16th -1st centuries BC. It is located on a hill and covers an area of nearly 8.5 hectares. According to Otar Lortkipanidze, the word "vani" meant "house", "town" and "dwelling" in Old Georgian.
An initial excavation of Vani was conducted in 1896 under Ekvtime Takaishvili. In 1947, an archeological expedition at Vani was sponsored by the Institute of History, Archeology and Ethnography of the Georgian Academy of Sciences and led by Georgia's first female archaeologist, Nino Khoshtaria.
Yet it was not until 1966 that a large-scale and detailed excavation of Vani and its surroundings commenced under the leadership of Otar Lortkipanidze,. Lortkipanidze became the first researcher to highlight the historical stages of the city and to define its importance as a religious center in the Kingdom of Colchis.
The museum's collections showcase the rich cultural heritage unearthed in and near Vani. To date, the oldest artifacts excavated from the settlement are ceramic fragments belonging to the 8th-6th centuries BC.
Vani archaeological site was inscribed as a tentative UNESCO World Heritage Site in 2007.
Museum Today
In 2020 the Georgian government renovated and modernized Vani Archaeological Museum. The project was financed by the World Bank and designed in collaboration with Ellis Williams Architects, a famous German architectural company. The museum now includes contemporary permanent and temporary exhibits as well as laboratories, auditoriums, a media library, cafe, gift shop and open verandahs.
Highlights from the permanent exhibitions include samples of Colchian goldwork, which were recovered from tombs and serve as proof of the ancient Colchians' advanced manufacturing technology and knowledge of gold mining. The museum also contains unique specimens of bronze sculptures, including Hellenistic-era lamps believed to have been buried as "hidden treasure".
Since 2007, the riches of ancient Vani have been on display in leading museums around the world. Vani Archeological Museum continues to play an important role in the development of tourism in Georgia's Imereti Region.