Armazi Fortress near Mtskheta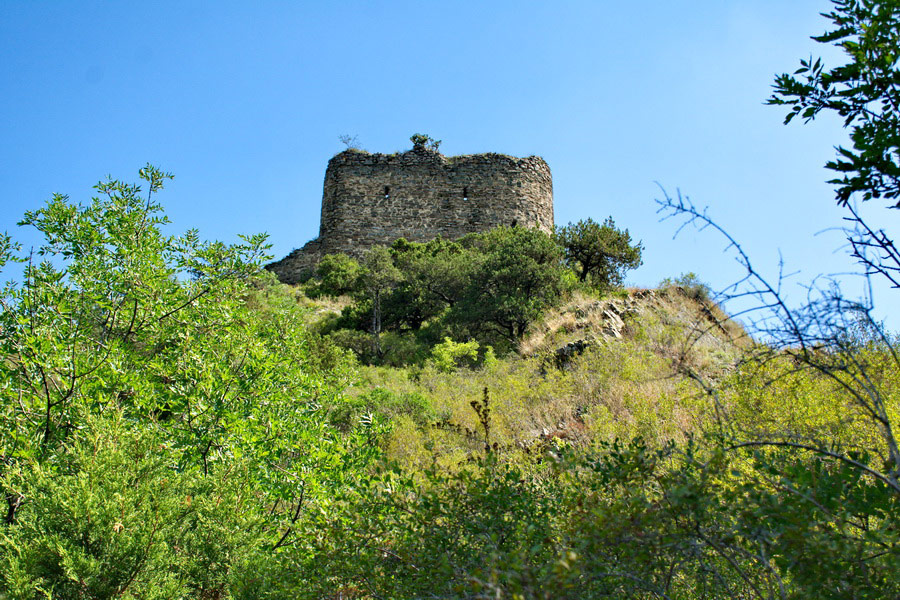 If you are staying in Tbilisi or Mtskheta, Georgia and would like to explore a secluded slice of history, Armazi Fortress is the place to go! Although now in ruins, the citadel offers an enjoyable hike and breathtaking views of Old Mtskheta. A little-known touristic site, it is a wonderful spot to enjoy nature while coming face to face with history.
Architecture
Armazi Fortress dates to the 13th -14th centuries but is believed to mark the site which the early kings of Iberia claimed as a capital city. It stands on a high, nearly inaccessible rocky ridge at what was once a strategically important crossroads. Although now in ruins, the outpost is one of the more intact structures in Armazi Gorge. The remains include a trapezoidal fence measuring 26x27 meters and a large triangular tower with rounded corners. The tower stands along the southern fence, while the entrance to the site can be found on the southeast perimeter. Armazi Fortress originally had three floors. The first two levels are intact, but only the lower half of the third-floor wall has survived to our day.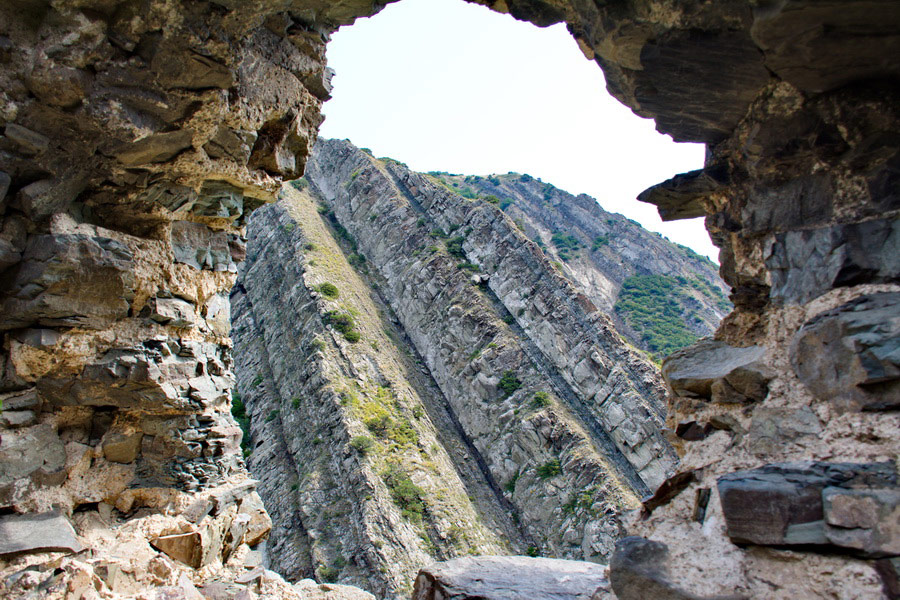 How to Reach Armazi Fortress
Armazi, Georgia is located just four kilometers from the town of Mtskheta, but the route to the medieval outpost actually begins at Armazi village. The trail crosses the railroad tracks and continues up the valley of the Armaziskhevi River. Close to the railway tracks is Restaurant Armazi, across from which is a footpath that winds for a few kilometers up to the citadel. The route is well-marked, and although the road takes you across the narrow river several times, it is possible to cross without getting wet. About 1.5 kilometers after beginning the hike, you will come across Armazi Spring in a flat, open space where it is also possible to set up tents. If you continue to follow the path, you will reach Armazi Citadel.
Length: 2 kilometers (one-way)
Minimum / maximum elevation: 465/758 meters
Difficulty Level: Easy
Time: approximately 1 hour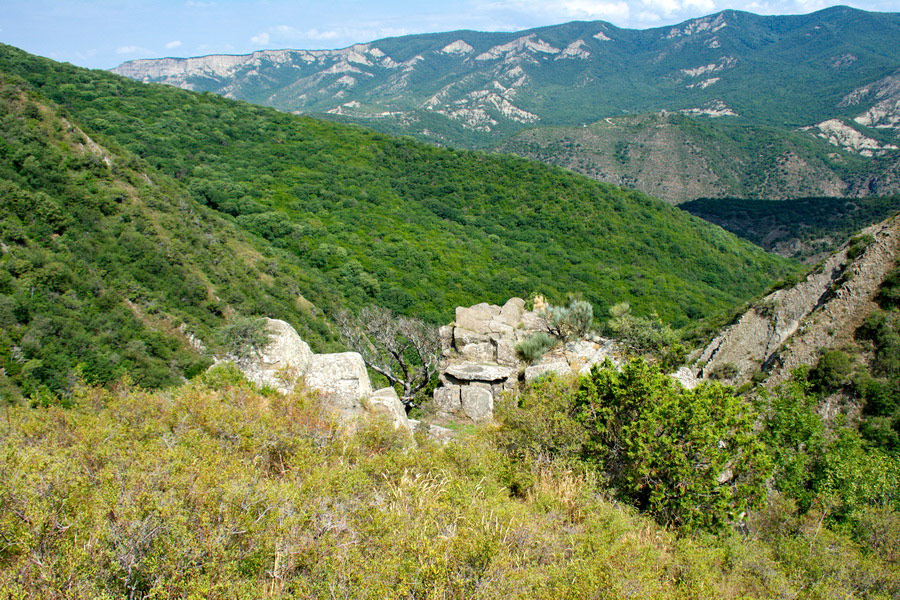 To shorten your route, drive to the 12th-century Armazi Monastery from which you can hike to the citadel in approximately 30 minutes. Please note that a drive from the village to Armazi Monastery is off-road and so we only advise this route if you have access to a 4WD.
Nearby Attractions
If you have spare time after visiting Armazi Fortress, you can drive from Armazi Monastery to Armaztsikhe-Bagineti, an important archeological site where excavations have uncovered numerous findings dating from the 1st century AD to the Middle Ages. Its layout is quite impressive, consisting of the remains of Armaziskhevi Pitiakhsh Palace, a royal bath and a cellar.