Georgian Fine Arts Museum, Tbilisi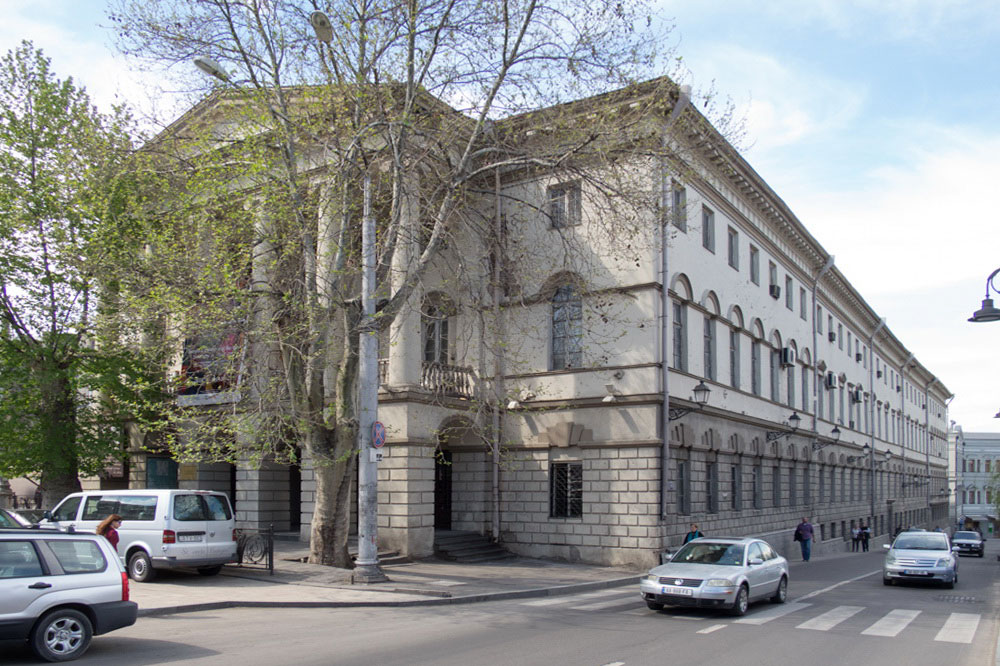 Temporarily closed
Address: 1, L. Gudiashvili Str., Tbilisi
Phone: (+995 54) 444-45-44
Working hours: Tuesday-Sunday 10:00 a.m. till 07:00 p.m.
Closed: on Monday
Near Freedom Square, in an imposing grey stone building, is the Georgian Fine Arts Museum, now part of the National Museum of Georgia. For the past century, this museum has collected and shown masterpieces of Georgian art, keeping them safe and available to the public even through the toughest of times.
The National Gallery was opened in 1920, and reorganized to become the Fine Arts Museum in 1932. In 1933, the collection was moved into Metekhi Cathedral, when it colloquially became known as the Metekhi Museum of Fine Arts. In 1945, the Georgian Fine Arts Museum received a large collection of items that had been taken out of the National Treasury in 1921 and taken to France on the eve of the Russian Civil War.
The number of items at the Georgian Fine Arts Museum continued to grow. By 1950, the museum needed a new building. The former Theological Seminary, built in 1838, became the new home of the museum. In 2004, the Georgian Fine Arts Museum was incorporated into the Georgian National Museum.
The Georgian Fine Arts Museum boasts a large collection of medieval coins (8th-13th centuries) and cloisonne enamel (10th-12th centuries). The most valuable item is Queen Tamara's golden cross, with an inscription decorated with emeralds, rubies, and pearls, while the cup of Bagrat is also made of gold. Especially worth noting is the Ancha or Anchi Icon, brought to Georgia from Turkey in the 17th century. This icon used to be held in Anchiskhati Church, but in 1920 it was brought to the Georgian Fine Arts Museum.
There is a also a large collection of European paintings, works from China and Japan, monuments of Egyptian, Indian and Iranian art, shawls from India, Turkey and Iran, plus Persian carpets. Russian artists are also well represented, with paintings by Repin, Surikov, Serov, Ayvazovsky, Vasnetsov, and the largest collection of paintings by the Georgian artist Niko Pirosmani.