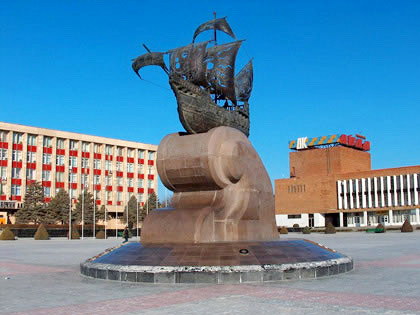 Aktau is located in the western part of Kazakhstan, on the Mangyshlak peninsula and is the capital of Mangystau Region. Aktau means "White Mountain" in Kazakh.Discovery of uranium deposits in the vicinity of Aktau in 1960s gave impetus to the development of the city.From 1964 till 1991 the city was calledShevchenko, afterthe Ukrainian poet Taras Shevchenko who spent here his political exile in the 19th century.
Tour itinerary:
Our guide and driver will meet you at your hotel in Aktau. You will have intense tour that covers the History Museum, Orthodox Church, the Blagoveshchensk Meeting House, the Mosque Beket-Ata, Taras Shevchenko Monument on the Caspian Sea coast. You will explore Aktau city quay, walk in vicinities of cape Cretaceous, central city area Intymak, vicinities of city quay with panorama on town, visit the old part of the city. Moreover, you will stop at the Main Square and Aktau seaport. You will be transferred to the hotel with full baggage of impressions.
Duration: 4 hours
Price includes:
Guided sightseeing tour;
Entrance fees to the museums, mausoleums and other sights;
Transport throughout the city tour.