Turkestan, Kazakhstan - Guide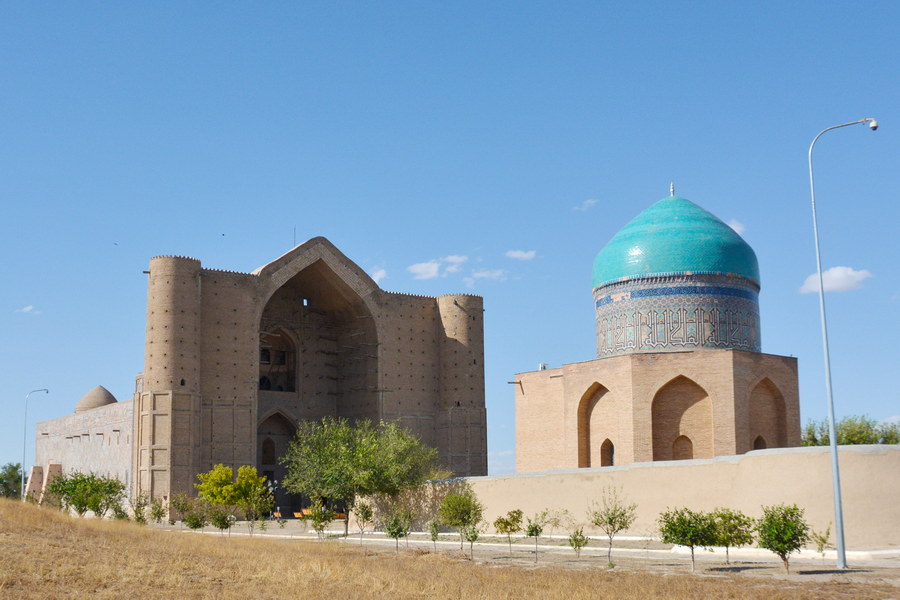 Tours, Attractions and Things To Do in Turkestan
This city is 1, 500 years old. It was Khoja Ahmed Yasawi, the poet and Sufi deeply esteemed in the Islamic world that made Turkestan famous. For a long time his verses existed only in oral form being passed from generation to generation by word of mouth. They appeared in written form only a few centuries after the poet's death.
Known to historians as Yassy and Shavgar, this city was the capital of the Kazakh khanate where the ceremonies of enthronement toоk place. It was the place where ambassadors of foreign states were sent to.
One of the most notorious Turkestan monuments is devoted to Ahmed Yasawi. It is an architectural complex made of palaces and temples which annually attracts crowds of tourists. This place is worshiped by the Muslim community of Kazakhstan and other Central Asian countries. In ancient times the triple visiting of this place was equal to pilgrimage to Mecca.
The entire city centre is an ensemble of historical buildings including the tomb of Robia Sultan Begim, Timur's granddaughter, the tombs of the Kazakh khans and the representatives of nobility. This is the largest city in Turkestan in terms of noble people's tombs number.
The UNESCO has included Turkestan (or rather Khoja Ahmed Yasawi Mausoleum) in the list of the world's heritage.
The railway station, which is considered a landmark, is also very interesting. It appeared in 1903 during the construction of the southern branch of Orenburg-Tashkent railroad.
Turkestan, Kazakhstan - Pictures