Cholpon-Ata, Kyrgyzstan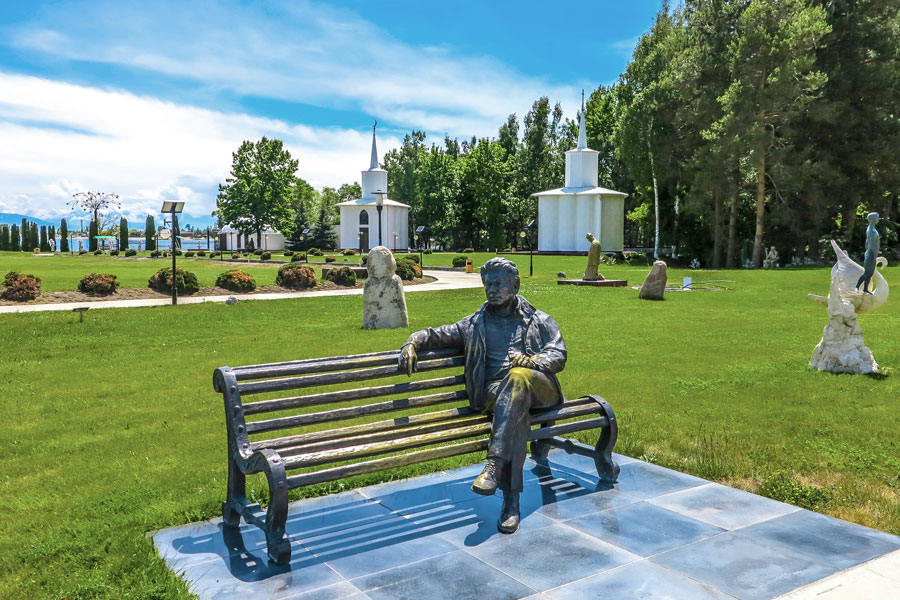 Tours, Attractions and Things To Do in Cholpon-Ata
Cholpon-Ata Travel Guide
Cholpon-Ata is the most famous resort town on the shore of Lake Issyk-Kul. Once upon a time, caravans of the Great Silk Road passed through Cholpon-Ata. Today, tens of thousands of tourists from all over the CIS come to Cholpon-Ata. The city is famous for its clean sandy beaches and transparent lake. The best time to visit Cholpon-Ata is from mid–June to September. Then it is warm enough, and you can feel all the charms of the mountain-sea climate.
History of Cholpon-Ata
Cholpon-Ata is located at an altitude of 1500-1630 meters above sea level in the foothills of the Kyungei Ala-Too ridge.
Cholpon-Ata is translated from the Kyrgyz language as a distorted "patron of sheep". Saint Cholpon-Ata (shepherd) once lived on this land. According to another version, the name of the city means "father of Venus", since "cholpon" translates as "morning star Venus".
Back in the I millennium BC, the Great Silk Road passed through the lands of modern Cholpon-Ata. A small settlement was located here, which eventually grew. Trade caravans often stopped here for the night. Thanks to this, caravanserais were erected on the territory of the settlement and active trade was conducted. The first mention of modern Cholpon-Ata dates back to 1922. Although even before the revolution of 1917, people came here to improve their health, because the area has long been famous for its therapeutic mud and a special composition of mineral waters.
In 1926, a stud farm was opened in Cholpon-Ata, and this was the reason that more people began to come here. Sanatoriums quickly began to open here, and already in the 1960s Cholpon-Ata became a famous health resort. In 1975, Cholpon-Ata received the status of a city.
Today Cholpon-Ata is the central city of the Issyk-Kul coast. Here are the most popular hotels and restaurants, here they offer the most entertainment and sightseeing tours.
What to Do in Cholpon-Ata
Attractions of Cholpon-Ata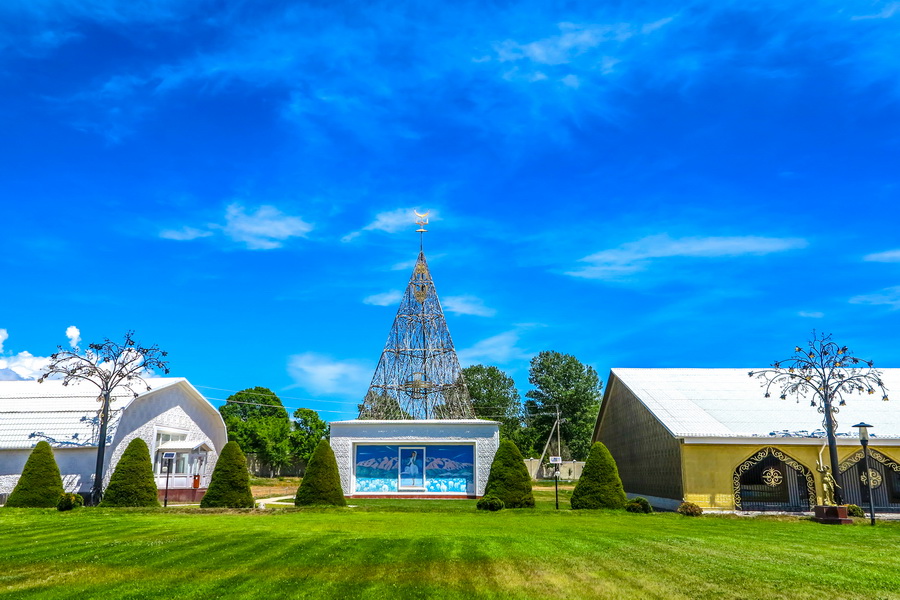 There are not so many attractions in Cholpon-Ata, but each of them is unique. The most iconic attraction is the Rukh Ordo Cultural Center, a real open–air museum, which is visited by hundreds of guests every year. Many presidents of the CIS countries and other famous personalities have visited Rukh Ordo at various times.
There are five chapels, each of which is dedicated to a different religion: Orthodoxy, Catholicism, Buddhism and Judaism. Inside there are sacred books and other attributes. If the religious component does not attract you, there is a reconstruction of the Kyrgyz village, a lot of interesting sculptures, "singing" stones, an exhibition hall, and a museum of the writer Chingiz Aitmatov on the huge square occupied by Rukh Ordo. Also in Rukh Ordo you will learn about the Kyrgyz tribes, the epic "Manas" and much more. And one of the most beautiful piers of Issyk-Kul is located here. They say that if you walk along it clockwise, then wisdom awaits you, and if counterclockwise – youth. In Rukh Ordo it is customary to make wishes and just enjoy the silence. Concerts and other events are also held on the territory of the complex.
Cholpon-Ata Racetrack was built after the First World Nomad Games in 2014. This is the only racetrack in Central Asia, which is located on the shore of the lake. At the same time, 10 thousand people can be here. The most interesting thing is to come here during any competitions, but even if there are none, take a look at the racetrack, and it will amaze you with its scale.
The Orthodox Church in honor of the Holy Martyr Benjamin of Petrograd is hidden from the eyes of most tourists on a winding city street. The temple appeared after 1991. A residential building was specially converted for him, and a small bell tower was added. It is noteworthy that clergy from Russia, Kazakhstan and Uzbekistan, who come to Issyk-Kul to rest, often worship here.
Not far from Cholpon-Ata are the Semenov and Grigoriev gorges. Each of them is very picturesque. There are mountain rivers, many coniferous trees and stunning panoramas. Some places in the gorges are considered sacred. If you're lucky, you can see Kyrgyz jailoos – pastures where hundreds of animals graze. The most beautiful sight, worthy of being imprinted on memory – horses grazing against the background of mountains.
Museums of Cholpon-Ata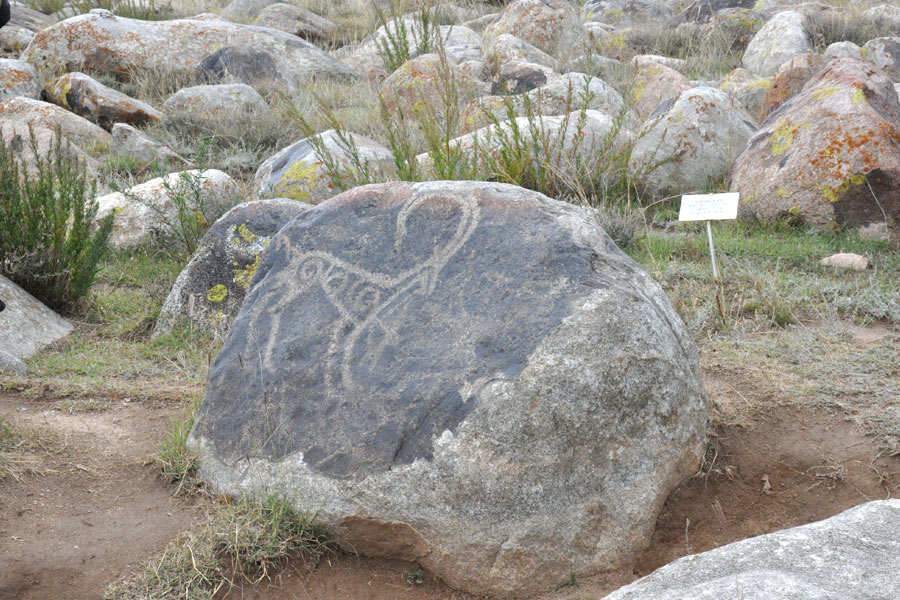 The most famous museum of Cholpon-Ata is the museum of petroglyphs, which is also called the stone garden. On an area of 42 hectares there are hundreds of stones on which rock carvings are applied. It depicts people and animals, scenes of hunting and everyday life. Also on the territory of the museum you can see the ruins of an ancient settlement and burial mounds.
The second museum of the city, which is located near the stone garden, is the historical and cultural museum of Cholpon-Ata. It opened in 1979. Here you can get acquainted with the history of Kyrgyzstan from ancient times to the present day, learn about the formation of Issyk-Kul, its secrets and legends, as well as see the remains of an ancient caravanserai and the first maps of the region. The museum houses rich collections of stone and bronze tools, ancient dishes found at the bottom of Issyk-Kul, wood and precious metal products, religious exhibits and much more.
Entertainment, Parks and Shopping
Entertainment in Cholpon-Ata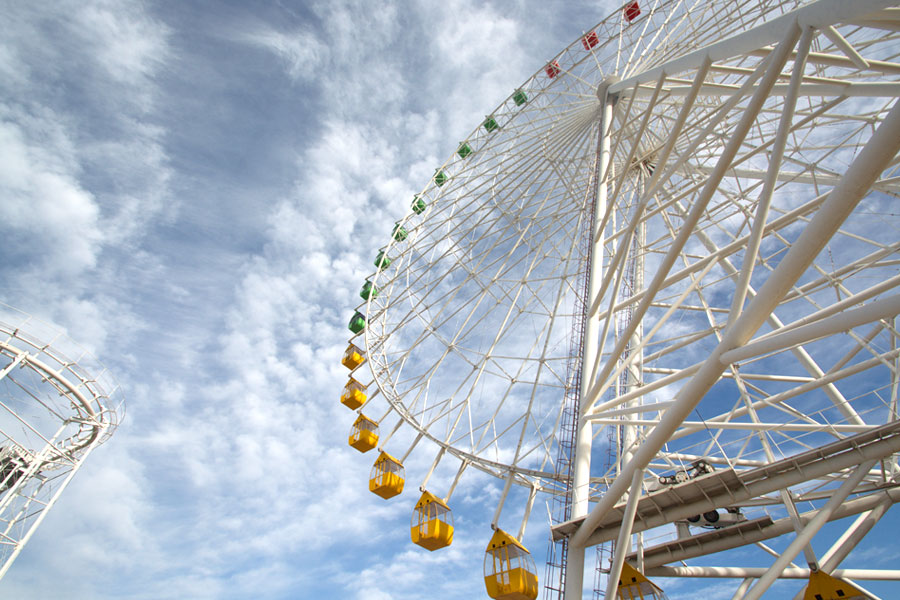 Ask any Cholpon-Ata resident where the best entertainment in the city is, and he will tell you the beach of the Golden Sands boarding house. There is a small amusement park with roller coasters, a Ferris wheel, a water park and various cafes in the open air.
Motor ships and boats depart from here, on which you can take a boat trip. Thrill seekers can practice diving and find sunken settlements or just swim in life jackets, knowing that there are more than a hundred meters under their feet.
In Cholpon-Ata, you can go water skiing, horseback riding, paragliding and helicopter flying, as well as fishing. If you want to test your accuracy, we recommend you shoot with an arrow.
A special kind of entertainment in Cholpon-Ata is falconry. You can't participate in it, but you can always become a spectator. Falconry has been practiced on Issyk-Kul for almost a thousand years. The owner-hunter raises the chick immediately after its birth. For 3-4 years, the owner feeds the bird and talks to it so that the falcon gets used to one voice.
Cholpon-Ata Parks
The most famous park – the central one – is located along the main street of the city. In addition to trees and benches, there are also attractions for children.
The park named after Abdrakhmanov (formerly Lenin) will amaze with a view of the majestic mountains.
Rukh Ordo is also a large park with green lawns and benches. There are quite a lot of green areas in Cholpon-Ata. Take a walk around the city and take a look at the picturesque squares.
Shopping in Cholpon-Ata
If you are interested in national Kyrgyz souvenirs, it is best to buy them at the weekend fair in the village of Bosteri (10 kilometers from Cholpon-Ata). You can also buy them in the souvenir shops of the Rukh Ordo complex.
Gifts of Issyk-Kul nature – famous currants and other fruits – you can buy from local residents. As a rule, they can be found in the central part of the city.
Food in Cholpon-Ata
Most hotels in Cholpon-Ata offer three meals a day. But if you decide to eat in the city, there are several popular establishments here.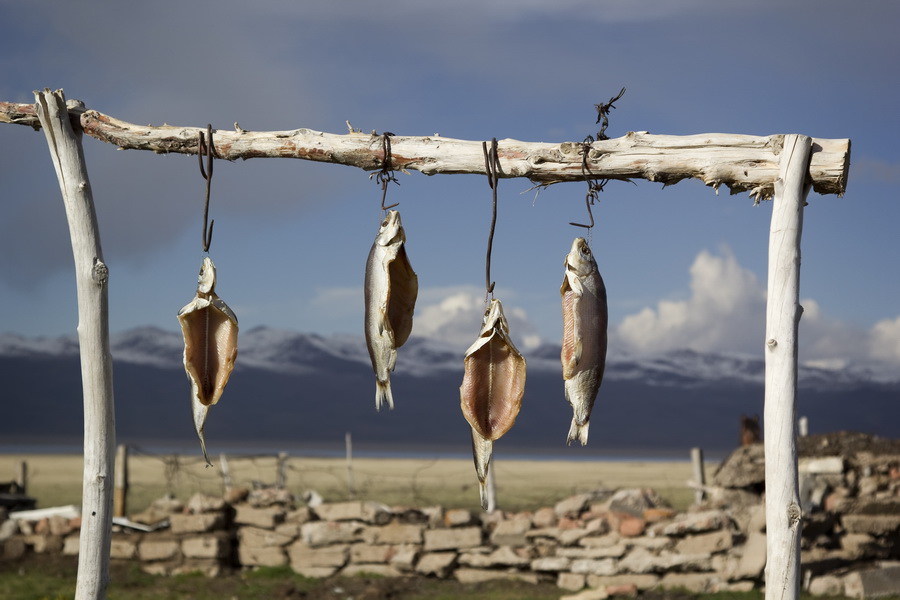 Kyrgyz Cuisine
In Cholpon-Ata, you can try the famous Karakol ashlyamfa. It is served in almost all establishments of the city. Kyrgyz cuisine can also be enjoyed in the restaurants "At the fisherman" and "Lamb".
The Cholpon-Ata cafes also serve European cuisine.
How to Get to Cholpon-Ata
Cholpon-Ata is located 265 kilometers from Bishkek. You can take a minibus or a private taxi along the picturesque mountain road. The journey will take about 4-5 hours with one stop.
Tourists from Uzbekistan, Kazakhstan and Russia can fly to Issyk-Kul International Airport, which is located near Cholpon-Ata (35 kilometers). In summer, Aeroflot, Ural Airlines, Nordwind, S7 Airlines, Uzbekistan Airlines and Air Astana airlines fly to Tamchi (Tamchi). Planes fly from Moscow, St. Petersburg, Novosibirsk, Yekaterinburg, Nursultan, Almaty and Tashkent.
Transport in Cholpon-Ata
Most places in Cholpon-Ata can be reached on foot. If you plan to go from one end of the city to the other or are going to go to a neighboring locality, use a taxi. There are several official taxi services in Cholpon-Ata, the most common is "Call Taxi".
What Languages Are Spoken in Cholpon-Ata
Kyrgyz is the official language of Kyrgyzstan, but in Cholpon–Ata everyone speaks Russian. Russian is the language of international communication in the country.
Currency in Cholpon-Ata
The Kyrgyz national currency is som. In Cholpon-Ata, the calculation is carried out in Kyrgyz som. Also, Visa and MasterCard international cards are accepted almost everywhere in the city. The exceptions are small private shops, markets and taxis.
There are several bank branches and exchange offices in the city where you can change money.
Security in Cholpon-Ata
Cholpon-Ata is the safest settlement on the Issyk-Kul coast. This is a comfortable city for both family travelers and tourists who come alone.