Cholpon-Ata, Kyrgyzstan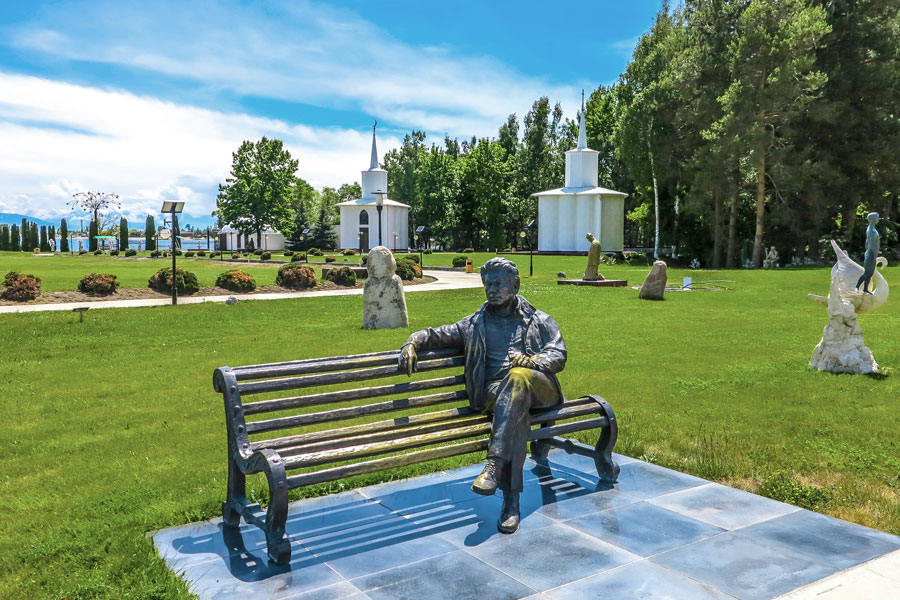 Tours, Attractions and Things To Do in Cholpon-Ata
Cholpon-Ata Overview
The small city of Cholpon-Ata is located on the north shore of Lake Issyk-Kul, 265 km (165 miles) from Bishkek. Cholpon-Ata is famous for its petroglyphs, resorts, sandy beaches, and underground mineral springs.
Cholpon-Ata's history stretches back to the first millennium BCE, since the city's location between the lake and the mountains makes it an ideal stopping place. The city, whose name means "father of the stars", grew as caravanserais were built, and in Soviet times, the many resorts made Cholpon-Ata a summer destination.
Nowadays, the city still draws crowds in the summer. Visitors can rent rooms, stay in hotels, or even find apartments to stay in. There are also plenty of beaches, some public, some private, and spa treatments for those looking for an extra-relaxing vacation. There's no shortage of things to do in Cholpon-Ata: ride the Ferris wheel, or go on a boat ride.
Cholpon-Ata Sights
The most popular sight near Cholpon-Ata are the petroglyphs. There is a stone garden just outside the main town that hosts excellent examples of drawings, balbals, and inscriptions from various time periods. The most striking image is a hunt, where hunters and tame snow leopards chase deer across a rock. The best time to visit is at sunrise or sunset, when the drawings are clearest, and the panorama view across the lake is prettiest.
The Issyk-Kul State Historical and Cultural Museum displays exhibits that tell about the people who have lived around Issyk-Kul, including artifacts found in and around the lake. A miniature yurt even shows how a traditional yurt would've been set up, and what nomads would have traveled with.
Rukh Ordo is a center dedicated to 5 of the largest religions in the world: Catholicism, Orthodox Christianity, Islam, Judaism, and Buddhism. There are also photo exhibitions and several exhibits about the life of Chingiz Aitmatov.