Terem of the Russian Samovar Museum, Gorodets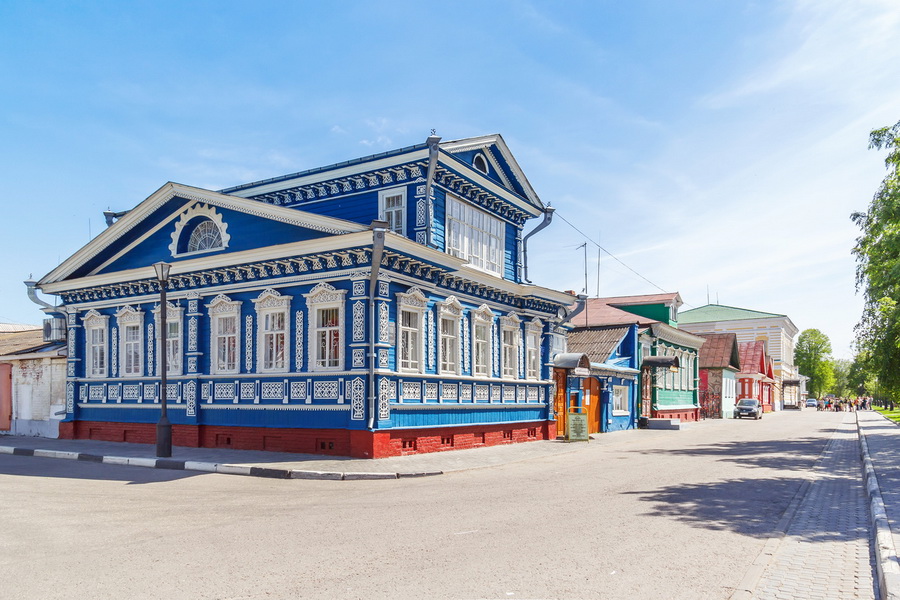 Terem of the Russian Samovar Museum in Gorodets, Russia holds a special place among the city's repertoire of cultural sites. A private collection of samovars (large metal urns widely used in Russia for boiling water), it is the largest museum of its kind in all of Russia.
History
Terem of the Russian Samovar Museum was opened by Nikolai Fyodorovich Polyakov, a samovar enthusiast who began amassing his collection in the latter half of the 20th century after receiving a classic Russian boiler from his grandfather. Polyakov's treasure trove of unique samovars remained hidden from the public eye for decades until they were placed on public display at the museum, which opened in 2007. Since that time, Terem of the Russian Samovar has become a city symbol that has attracted more than a quarter of a million visitors from all across Russia and the world. Polyakov, meanwhile, has been given the status of honorary citizen of Gorodets for his contribution to the city's cultural landscape.
What to See
This eclectic museum is situated in the 19th-century Grishaev Estate, a merchant's mansion painted in sky blue and decorated with lace platbands so as to resemble a charming hideaway, or teremok. The museum houses a collection of over one thousand exhibits from historic Russia, including 400 unique samovars.
Terem of the Russian Samovar includes cultural kettles of every variety, including coal, kerosine and electric samovars made of golden yellow brass, red copper and nickel mixed with silver and zinc. The largest samovar holds 53 liters and belongs to a category known as Tavern Samovars. The oldest samovars in the collection date to the 18th century, while the newest are from the late 20th century. The shape of the samovars includes barrel, can, vase, egg, ball, glass and even acorn-shaped varieties.
Terem of the Russian Samovar Museum includes a samovar from which the great Russian poet Pushkin is reported to have drunk, as well as a samovar made at the request of Russian President Vladimir Putin and intended as a royal gift. Two samovars were actually created in the event of a possible defect in one, and the second copy was presented by the presidential administration to Polyakov on the anniversary of the museum's opening.
Other highlights include the romantic Tet-a-tete Samovar for two and Egoist Samovar, which has just one cup that holds a volume of 170 milliliters. The most expensive display is Family Samovar, the special piece inherited by Polyakov from his grandfather which served as the original inspiration for the entire collection.
By the end of the tour, you will understand how a samovar works and have a new appreciation for this bedrock of Russian culture. Of course, no trip to Terem of the Russian Samovar Museum would be complete without enjoying a cup of samovar tea!
WHERE: Gorodets City, Revolution Embankment St. 16, Nizhny Novgorod Region, Russia
WHEN: Tuesday-Friday from 10:00 to 17:00, Saturday-Sunday from 10:00 to 16:00