Church of the Saviour, Irkutsk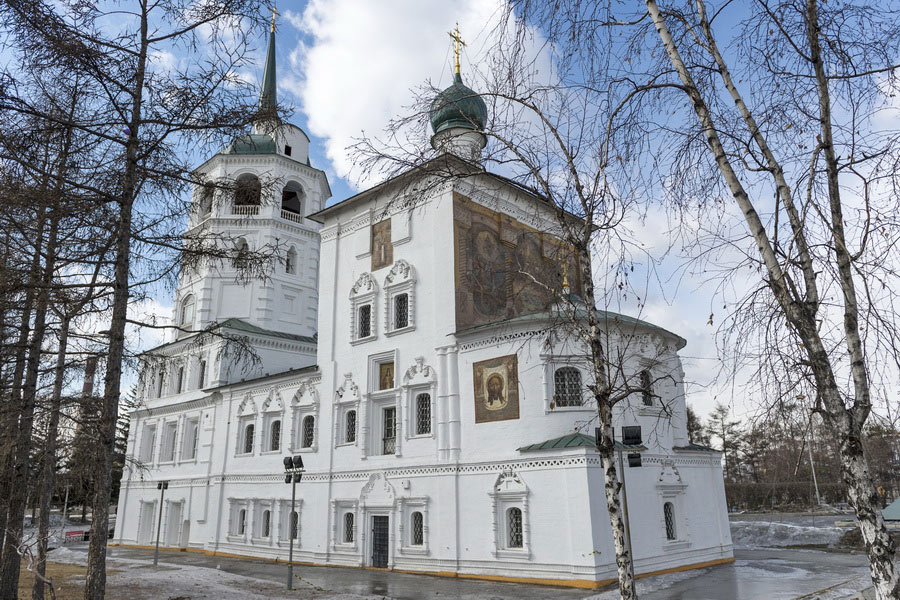 Irkutsk amazes its guests with unusual and original architecture of its churches. One more example of original attitude to churches architecture is the Church of the Saviour, which is built … in the shape of a ship. Its' building began in 1706. The built church became the pride of the city and its main sight. The white-stone church with a delicate finish in baroque style and golden domes was decorated with fresco with pictures of Saints, right on her facade. One of the side chapels of the church is semicircular, stern-shaped. In 1758-1762 a belfry with green roof, the spire of which rises 50 m high was attached to the church.
In the church there is a museum, where the exposition which is devoted to Irkutsk eparchy placed. The exhibition "Bells of Russia" presents different types of bells and handbells.